Deyo Announces Nuu Mujjiikkkk
and its really not what you're thinking, trust us that its gonna be one of those tracks you just don't see coming and FYI there's gonna be another name on this track, a name that's synonymous with the rap/hip hop scene at home.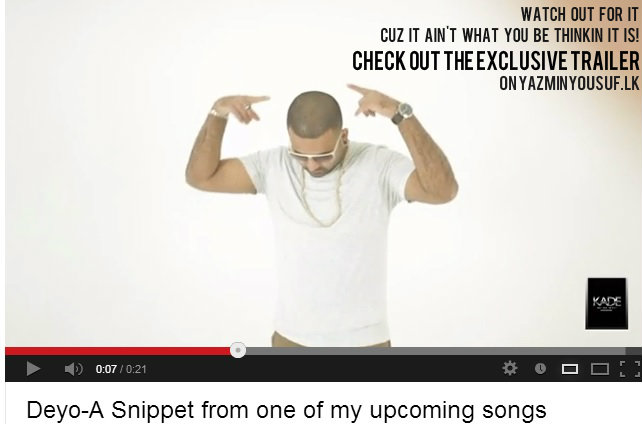 Known for his singles 'Unfaithfully', 'Get Even' and more is singer Duava and he's back with single #2 for the year. Titled 'Colombo Rain' this effort premiered on the YES
Dj Ultra is back with this all new mix that features a special set by Sach K. See how you dig this goodness.
Indian producer & Dj SEQU3L released his single 'Dark Waters' on Christmas Day last year and fast forward to 9 months later, its back with a remix treatment from our very own