Deyo Announces Nuu Mujjiikkkk
and its really not what you're thinking, trust us that its gonna be one of those tracks you just don't see coming and FYI there's gonna be another name on this track, a name that's synonymous with the rap/hip hop scene at home.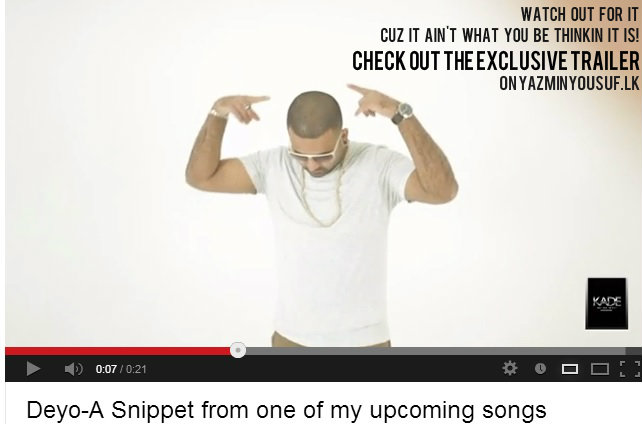 He's giving his music for free cuz that's how he rolls! Sri Lanka, make your picks and own those tracks, otherwise hold your breath forever. 😛
Producer & Dj 2sixeight is back and this time around features vocalist Jay N on vocals. Fun and just the perfect globe trotters anthem is what this is!
Taken off the movie soundtrack of 'Night Walk', comes this single that's produced by Az Sheriff and sung by Fred James Koch. Check out the official music video already Sri