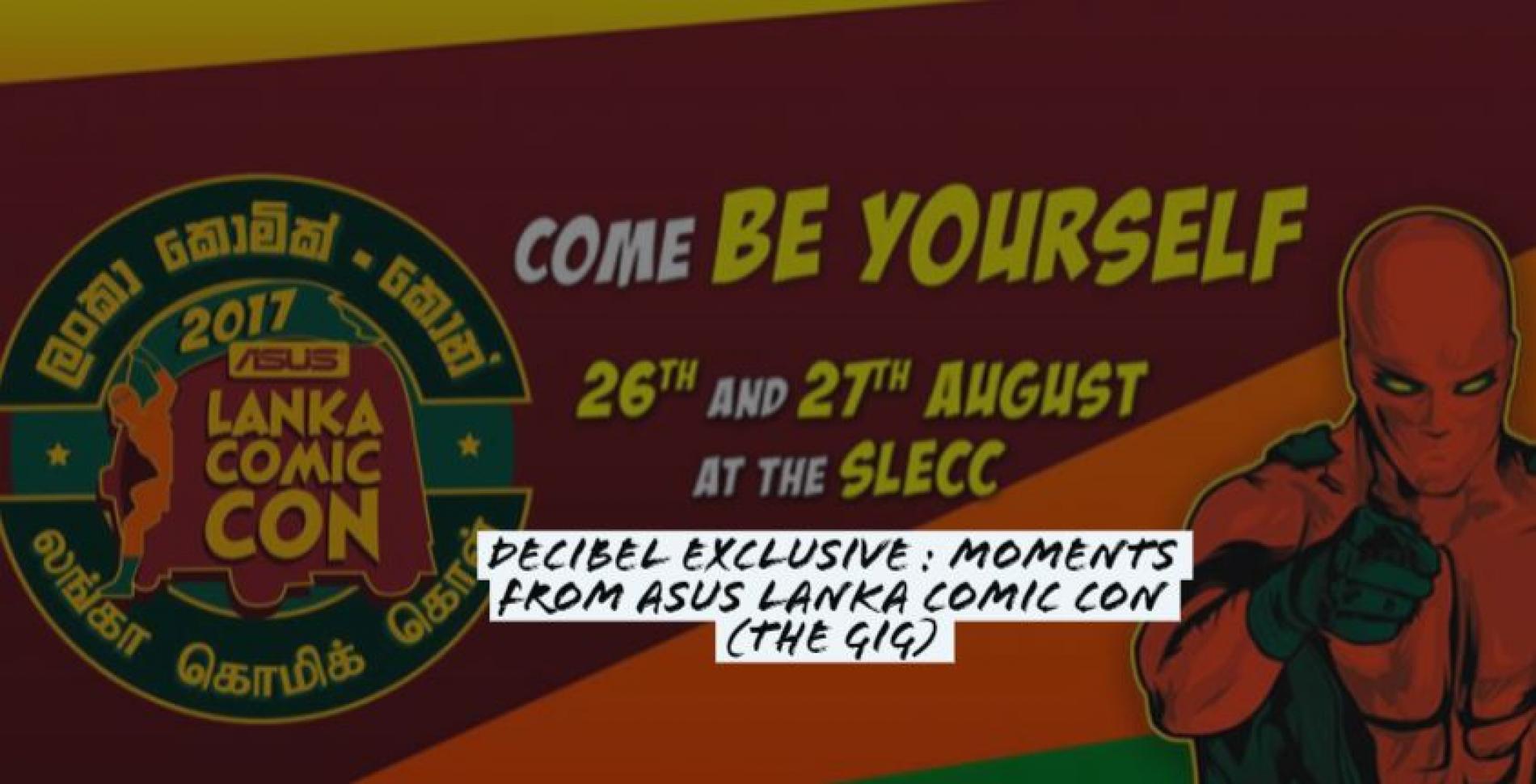 Decibel Exclusive : Moments From Lanka Comic Con (The Gig)
It sure was 2 days of awesome fun, all things geek culture & music at this year's Lanka Comic Con and we were there to capture awesome moments. Here's our capture of the gig from Day 1, featuring The Odyssey & Ursula Bastian, The Fallen Kids & Stigmata.  
Kicking off the gig was The Odyssey featuring Ursula Bastian.
2nd up , is probably the only punk band from Lanka atm – The Fallen Kids
Ending the show on a super high note was Stigmata, who took stage after quite a few months. 
From Brown Boy, to now King Brown Boy here's a brand new drop by the fella! Titled 'Welcome To Abu Dhabi', this single was released on the 18th of the
we love how they take their fans seriously and good move boys! spread the word in case you know people who were making plans to be at the concert on
while we're not the biggest fan of the productions on this album, we still would give it that one listen and let the world know that there are artists who