Decibel Exclusive : Dimuth K
29th of October saw 3 new categories emerge at the YES Home Grown Awards and one of them was one was about recognizing and rewarding the Dj's & Producers of LKA. The first winner of that category was none other than a name from the growing underground scene – Dimuth K. We caught up with him on his win and a tad more.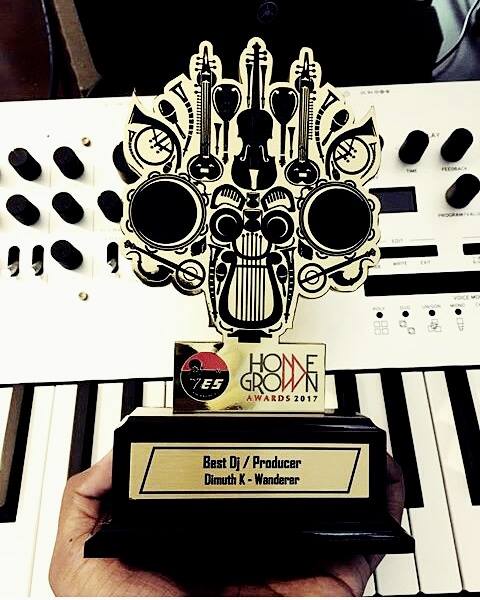 DecibelLk: How do you feel about the win?
Dimuth K: It was truly humbling to be recognized on such a platform for the first time! I would like to thank everyone for the overwhelming support and well wishes. It was a completely new and fulfilling experience for me.
DecibelLk: What does this mean to you and what do you feel it means to an evolving dj/producer scene here in lka?
Dimuth K: I have a great deal of passion for what I do and I do it purely for the love I have towards the music and the underground scene. The fact that more people are beginning to believe in that makes it really special. I think it's amazing that Yes101 is doing this and creating a platform for all types of music, most of which went unrecognized before the birth of Yes Home Grown. It is greatly contributing towards making our scene here in Sri Lanka stronger, giving a chance for young artists to be heard whilst inspiring them to work harder which  I believe is integral for the growth of the industry.
DecibelLk: What's next?
Dimuth K: As always, I'm on the quest of experimenting with new equipment, sounds etc to keep evolving as an artist. I have lots of new releases on the way which everyone will hear very soon! The third edition of THE BLUEPRINT. is also happening on the 9th of December, so hoping to see everyone with a shared love for electronic dance music coming together and joining in on the fun!
'Wanderer' : the single that helped him win that award.
Released during the weekend, this all new single by a fresher from the Sinhala music scene is taking over, and in a good way. Miran Archana is also known for
in case you couldn't make it for the gig at Gampaha last week (Black Metamessage Legacy II), here's just a sliver of Dihsthi's performance…a cover of "Låt Oss Ta Allt Från
What makes this video a standout, apart from it being another productions from Absurda? There's history! Also, its nice to see Bo Sedkid back on drums after DuckDog