Decibel Exclusive : Chitral Chity Somapala On 'Sinha Lokaye Sinhaya'
#FindYourLion is a campaign that has been garnering attention by the Lankan internet and rightly so for the positive and inspiration driven message it gives. Speaking to Decibel exclusively on this, is the voice & personality of the campaign : Chitral Chity Somapala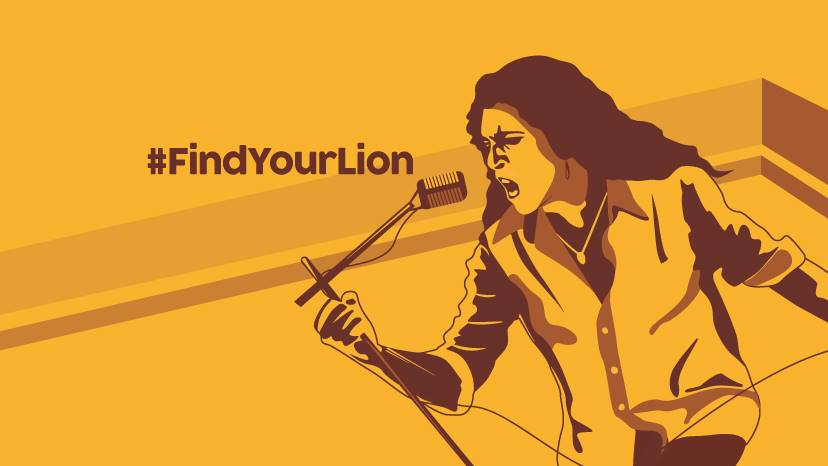 DecibelLk: It's been a minute since we caught up with you, what's new with you?
Chitral: I've got 3 new songs coming out this year and that also means 3 new music videos, including one you want to question me about. All 3 of them are my own compositions with different lyric writers, 2 of them with Kelum Srimal and the other with Danushka Kumarathunga
In the meantime, I also have an idea to record a solo album in English but that would be around next year. I'm in the process of collective ideas and I've been working, that's what is new with me.
DecibelLk: We see that you are part of a campaign called 'Find Your Lion', what is that about and tell us about your involvement?
Chitral: About the new single, during the last couple of years I've noticed that the youth have really lost their voice. There have been times where I've met people and asked them questions like, what they would want to do after graduating, what their ambition is etc and the direct answer like 90% of the time is that they don't know what to do. They keep saying that everything is limited in our country but I doubt it very much as I see loads of possibilities! This got me thinking to write a song to motivate people. When you look at our national flag you see a lion there, what I'm about to say might sound weird to you but here goes, I see a human being, that there is a lion in everyone's soul!
The idea behind the single is just to give motivation, to help people have a positive mindset, to find your inner lion, to be inspired by what's around and uniting people, if that happens, a lot of things may go right for us.
I'd like to mention that Cricket is one of the few things recognized internationally from Lanka and right now, people are cursing our team even if they are on the winning side, I don't know whats going on there but I felt like I had to do something there too.
There are currently 2 versions of the single 'Sinha Lokaye Sinhaya' right now, the one with my vocals is on a few radio stations right now and you can expect a video for it come end September.
The other version features different singers – Sangeeth Wijesuriya, Lantra Perera, Lahiru Perera, Samitha, Jayasri, Sanuka, Nalin Perera and Ron Hettiarachachi to name a few. The song's chorus is more or less like a hymn, simple & reflective.
I hope people will get inspired in finding the lion within themselves!
DecibelLk: Got new music coming out later this year?
Chitral: I have a few new releases coming up, mainly European and US ones. In those you'd find me doing guest vocals either on a song or as a duet. I've also been working on my parents songs, 10 of them apart from other studio related work. I've got to remind you again about the negativity in Lanka, I home that thru my parents songs, people will find the beauty of my country again.
This is gonna be something as he's promised some pretty hot drops off his upcoming album, the scoop on whats next, new material with Janani and perhaps a lil more
Shalom Samuel sure is one of the few artists out in Lanka who do Christian music in Sinhala and here's his take of 'Alankarai'
It's been a while since Azim dropped anything in Sinhala and here's an offering that's quite different from what we're used to hearing from his camp.