De-Yo Teases New Music
"Ima Run This Town"'s snippet is out and this track as we reported earlier, features Trinaty (of Just A Game fame) and rapper Prolific Jason and is scheduled to be released probably in a month's time with an awesome music video.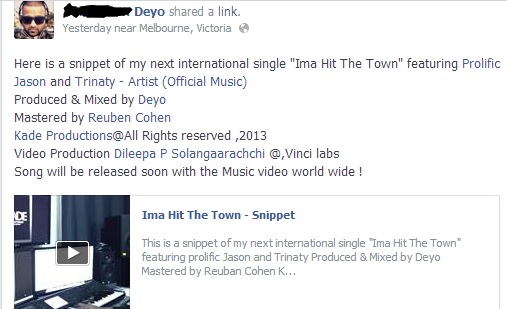 Here's a collaba that's just too damm epic! Didula Tharusara is back with this all new collaba with Rashan Balasooriya and it's a future playlist favorite!
Released 3 days ago, this is the first single off Sakwala Chakraya's yet to be released debut album. 'This song is dedicated to the life and adventures of a dear
We love this tune since it got its debut a few years ago on YES Home Grown and we agree with Nigel, there's just too many ways we can say