Dananja Aloysius Releases New Album & Announces A Temporary Departure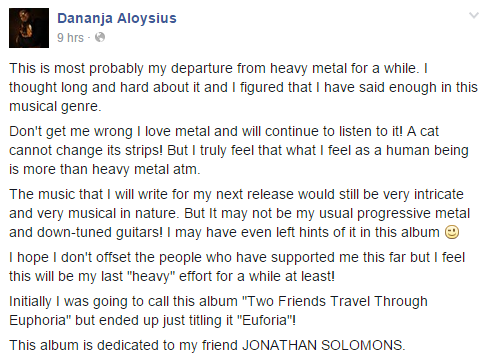 While we are gonna miss him coming out with new music, we think its a break that he deserves after producing quite a bit during the last few years. Check out this 11 track album.
Pawan Tojitha is a singer & songwriter from Colombo and here's his newest single titled 'Masterpiece'. This single is taken off his upcoming album 'Boys Cry Too'.
Madaid music is back with his second release titled 'Superman' and this features fresher Cozzy on vocals.
It's one heck of a long time to be on a top spot if you ask us..not familiar with the single? here it is Here's the countdown And here's what