Dananja Aloysius Releases New Album & Announces A Temporary Departure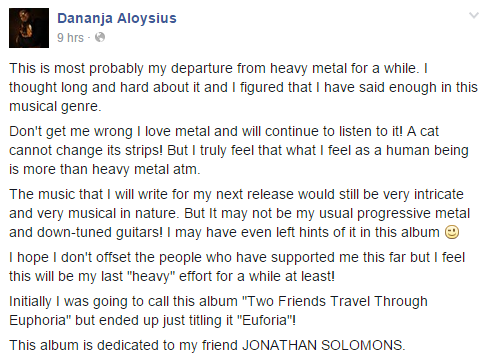 While we are gonna miss him coming out with new music, we think its a break that he deserves after producing quite a bit during the last few years. Check out this 11 track album.
We could imagine her doing this with the backing of a choir but for now here's her take of this classic.
We think this single has been a long time in the coming and no one thought it would come from someone who's been thru similar, let alone an Asian. This video
You've heard the single on YES101 and in case you cant get enough of the single that's a fast climber on their countdown, here's the live take Sri Lanka. a