Dananja Aloysius Releases New Album & Announces A Temporary Departure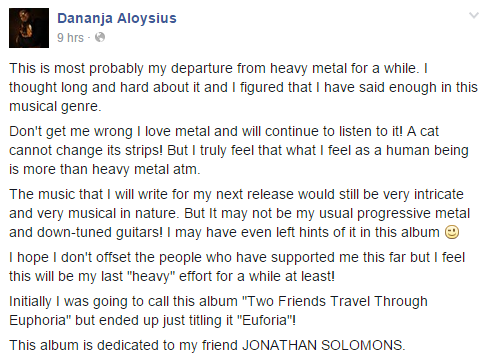 While we are gonna miss him coming out with new music, we think its a break that he deserves after producing quite a bit during the last few years. Check out this 11 track album.
This single is being produced by YES Home Grown Award winning producer Pasan Liyanage for a new name and we think she's be one of those sweethearts, you know the
The first edition of Rock n Roll was at The Keg, excel world last Saturday and it sure was a night of epic tunes & great times. Here's moments. 
Have a great one man! In case you didn't know he is one of the dudes behind the Colombo House Mafia