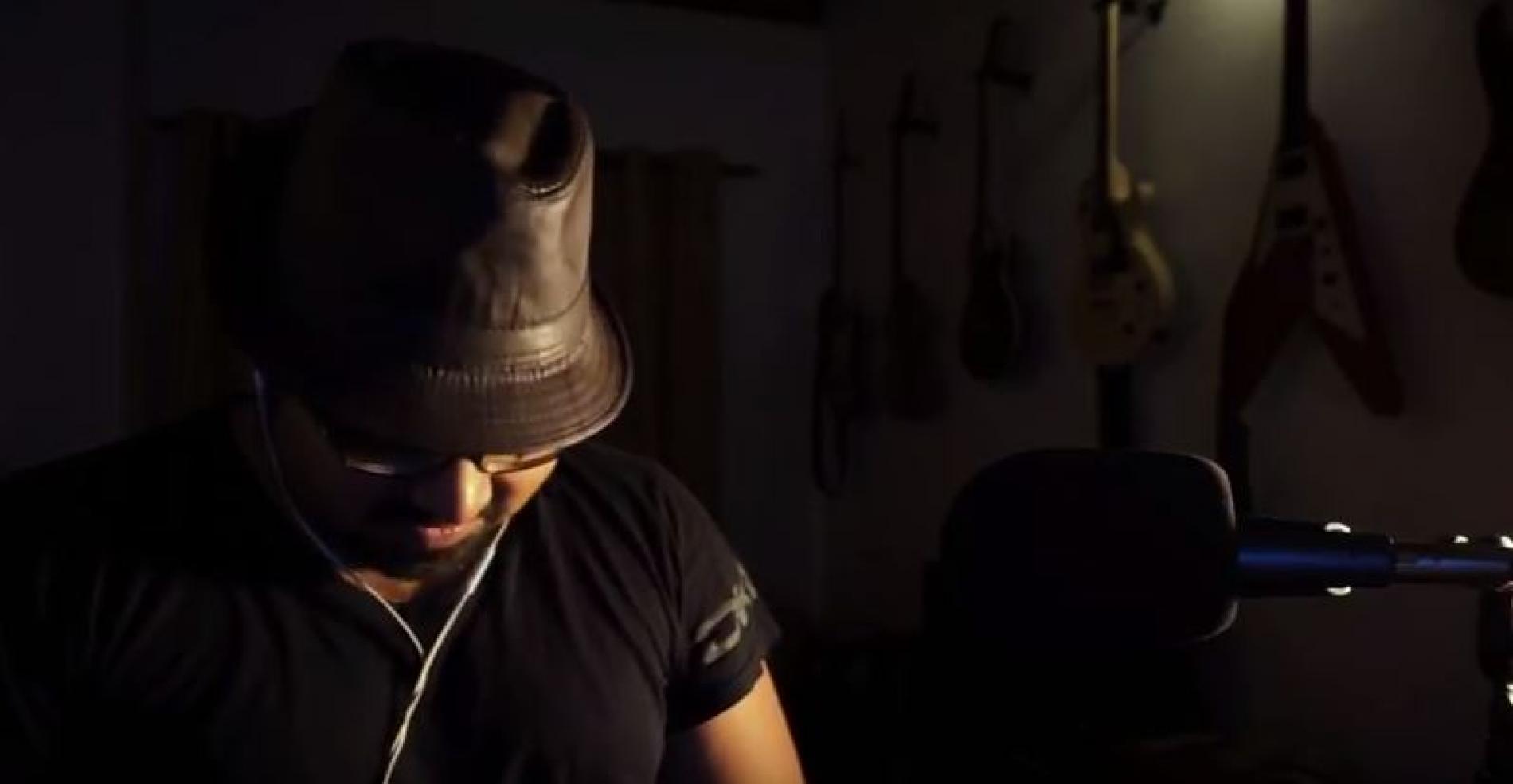 Dan Aloysius – My December (Chester Bennington Tribute)
Last week saw a few Chester Bennington tributes and here's another one of them, this time around by singer, songwriter & producer Dan Aloysius. 

DecibelLk: What did Chester Bennington mean to you as a musician and how were you inspired by him?
Dan Aloysius: Chester and Linkin Park is what we all grew up listening to. We had bands like System Of A Down and Korn that got us into rock music but it wasn't until we heard Hybrid Theory that everyone including our grandparents were getting into them. It made metal cool again!
DecibelLk: Why 'My December'?
Dan Aloysius: This is my favorite song of his off their Re Animation album. It talks about second chances and how we wish we could take back some of the things we may have said and done. To me it's a song for redemption.
DecibelLk: It's been a while since we've heard originals from you, how come?
Dan Aloysius: Well I'm trying to hit home as a YouTuber and I did a single "Forever Gone To Sleep" two days before Chester's passing. My focus is now on my online content as being a CEO of two multinational companies leaves me with much less free time than I had even a couple of years back. I wish music could pay the bills but for now this is my formula. Work, music and gym. And since I'm still single, I can compensate.
DecibelLk: You've been working on Lucifer's Lute, is there anything you'd want fans to know?
Dan Aloysius: Lucifer's Lute is a very special project. And the focus is not on me. I literally have one line in the entire thing. It's something we want to keep on low key and want people to stumble upon even by accident. It's a story with actors and music. The good news is most of it is done. A cast member mentioned that she was willing to make this an animation but I'm not supposed to say that… it's not going to be out for at least another 8months to a year. So hang tight till then.
Music is a art form and it is also a competitive one. But I've learnt when in the spotlight or in the background, to just love music! If you love her she will love you back!
Complete with music by Yuki comes this all new track titled 'Ma Soya', by fresher Ryan. This is his first studio single and it features the prolific Ravi Jay on
Singapore based Eko has collaborated with Afro Jr and Lanka's very own Dj Mass. The end result is a 2 minute something, feel good, high energy release made for playlists
'Visekari' by Pasan Liyanage, Bachi Susan & Shiraz Rude Bwoy, is still wildly popular after it's release 10 months ago. The single that's yet to have its own proper music