Congratz To Dropwizz On A 4th Week!
His lovetrap remix of "Love Me Like You Do"is pretty much the most played on YES101: Sri Lanka's Number 1 For Home Grown Music and no wonder it's got its 4th straight! This is actually a record for the producer who also has 2 more songs on the countdown.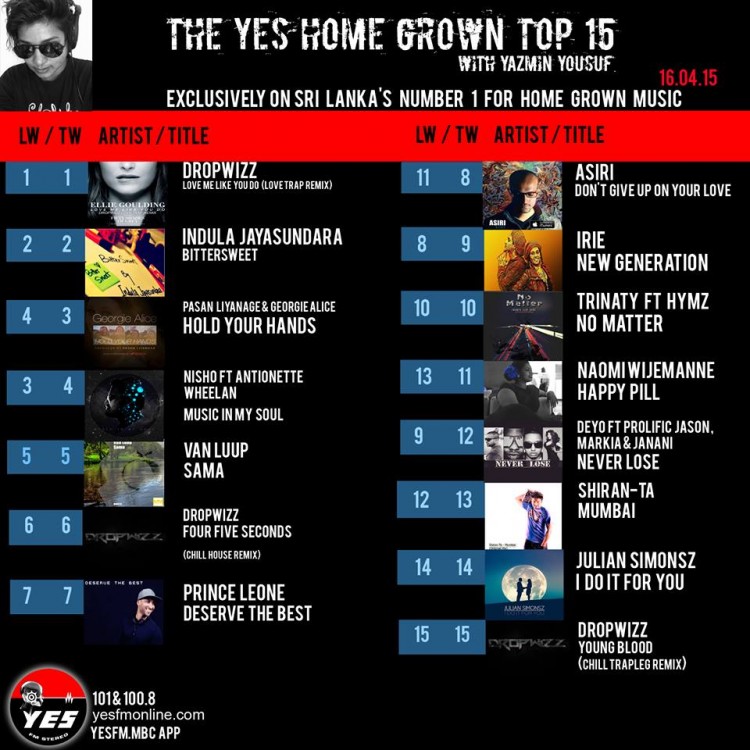 Manager of Spirited, The man behind Ironwardrobe Records (https://www.facebook.com/Ironwardrobe.Shop) and vocalist of Black/Thrash Band Manifestator…a great one to you, fella!
At their final concert last Friday at the Tap House, Dylon told the band's 500 ++ fans that they would be putting up their entire album online and here it
Grace Wickremasinghe launched her 2nd book 'Closure' which is a collection of poetry and prose at the Sports Ministry Auditorium yesterday and here are a few moments from the event