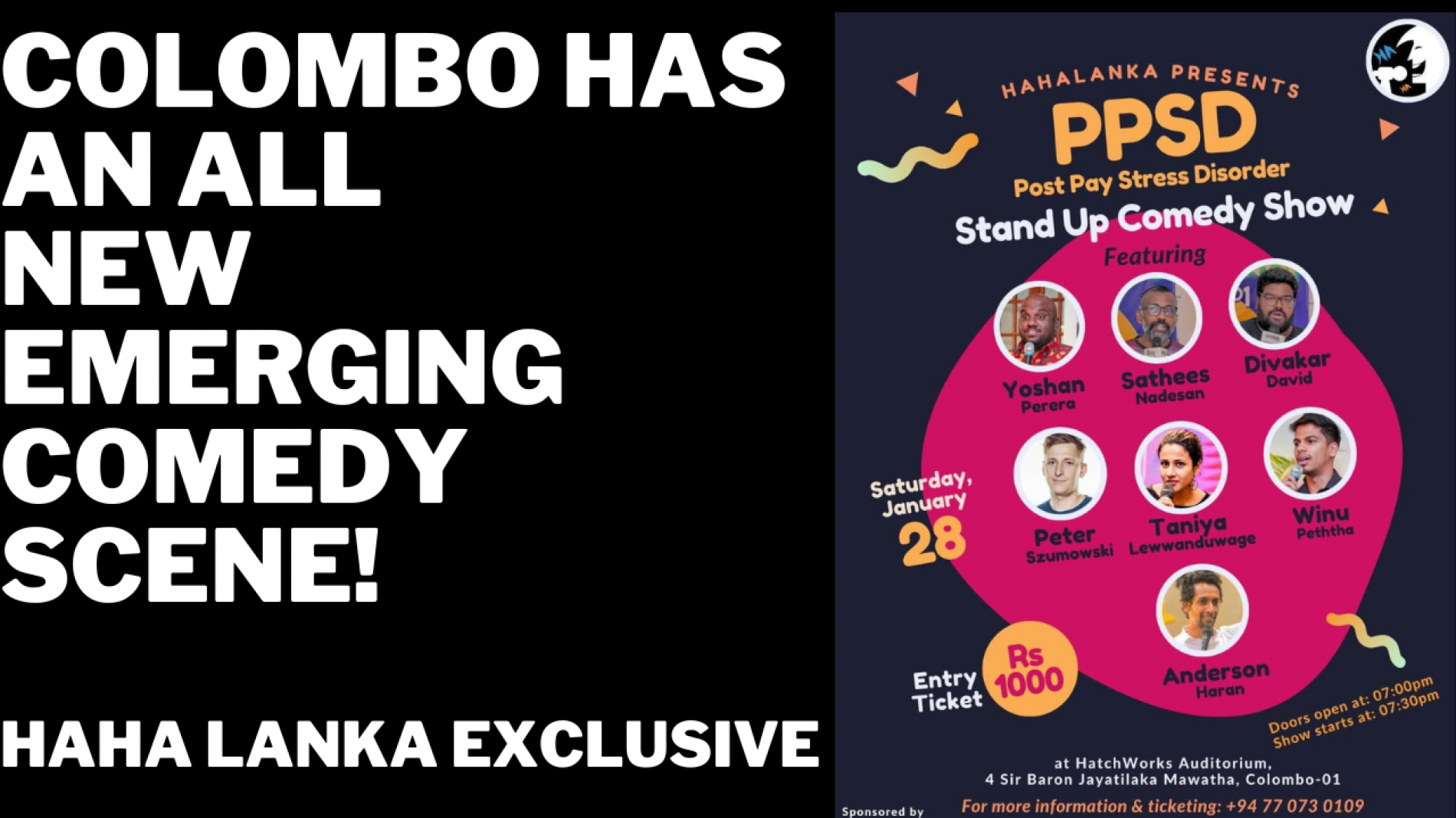 Colombo Has An Emerging Comedy Scene! (Haha Lanka Exclusive)
Colombo has had a mushrooming comedy scene for a while now but not without it's starts and stops. Last year saw the rise of stand up comedy in the island and here's our exclusive with a collective of stand up comedians – HaHa Lanka. They've got an all new gig coming up this Saturday and here's all you need to know about it, the scene, and more.
here's to another year of great music and events from the home music scene of Sri Lanka: Team yazminyousuf.lk (Yazmin.Housni & Anuradha)
This is another great trap remix that's i-pod worthy..don't believe us? guess who asked Dropwizz 😛
Contributing to the growing Sinhala electronic music-sphere is a name we got intro-d to, Ladies & Gentlemen, meet Nadun Reshantha who is a name we reckon to watch out for.