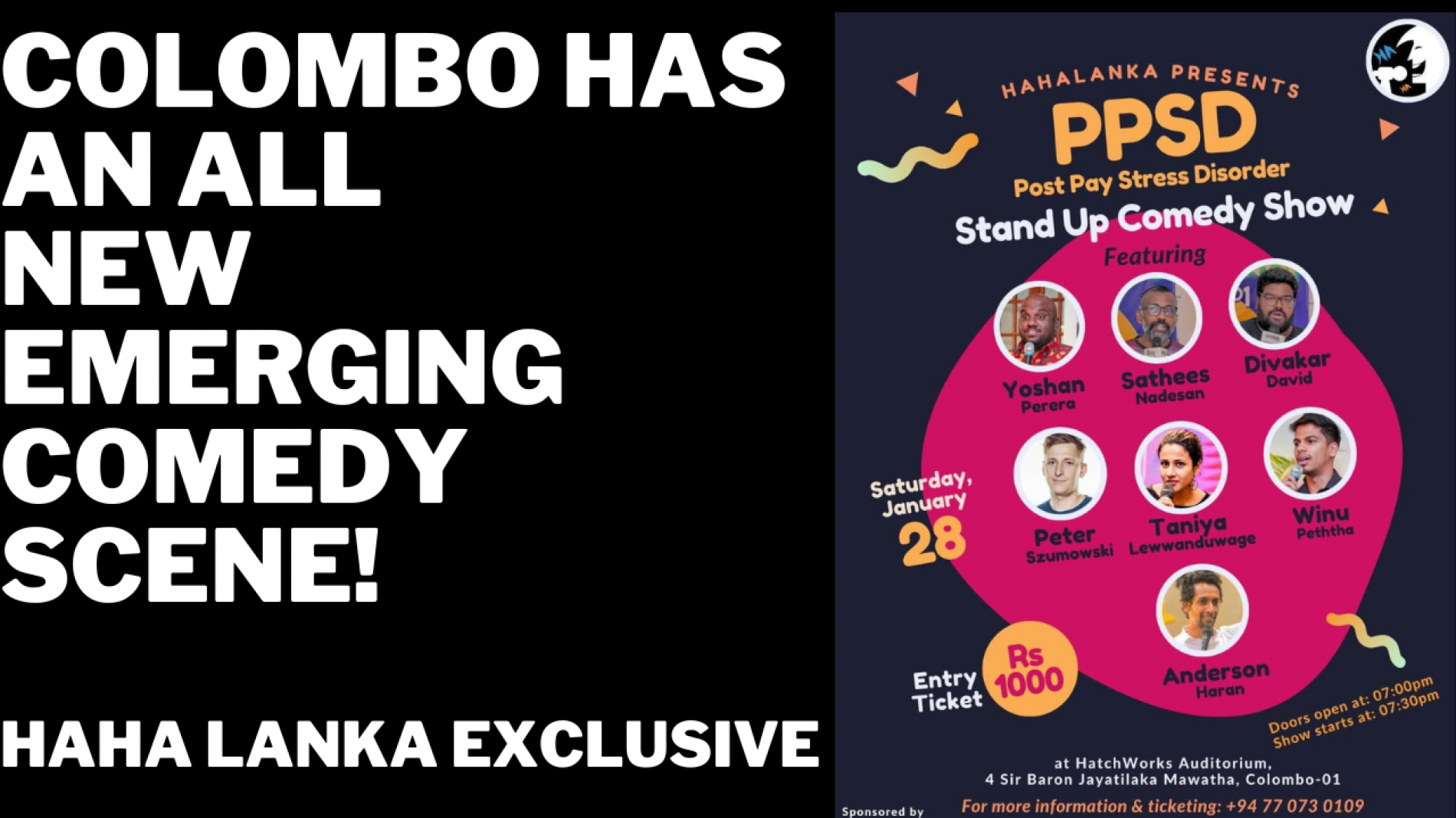 Colombo Has An Emerging Comedy Scene! (Haha Lanka Exclusive)
Colombo has had a mushrooming comedy scene for a while now but not without it's starts and stops. Last year saw the rise of stand up comedy in the island and here's our exclusive with a collective of stand up comedians – HaHa Lanka. They've got an all new gig coming up this Saturday and here's all you need to know about it, the scene, and more.
After his remix of Ping Pong, this has to be added to the list of "wowza's"…Darker, Bassier and FTW, this original saw its release through YourEDM.
Nipuna Rajapaksha aka Insignia (producer) , Glow Funk (dj) & Manujith Liyanarachchi (guitarist-Roadkill), have the best year in music – yazminyousuf.lk photo credits: Ash Photography (glow funk) we are not sure
Off his upcoming album 'Chronic 3000', this single titles 'Araliya Malata' would be featuring the only female beatboxer from the island. No word on the date this drops but we will