Bone Thugs & Harmony On An Iraj Single
Following the video shoutout from last year
comes this announcement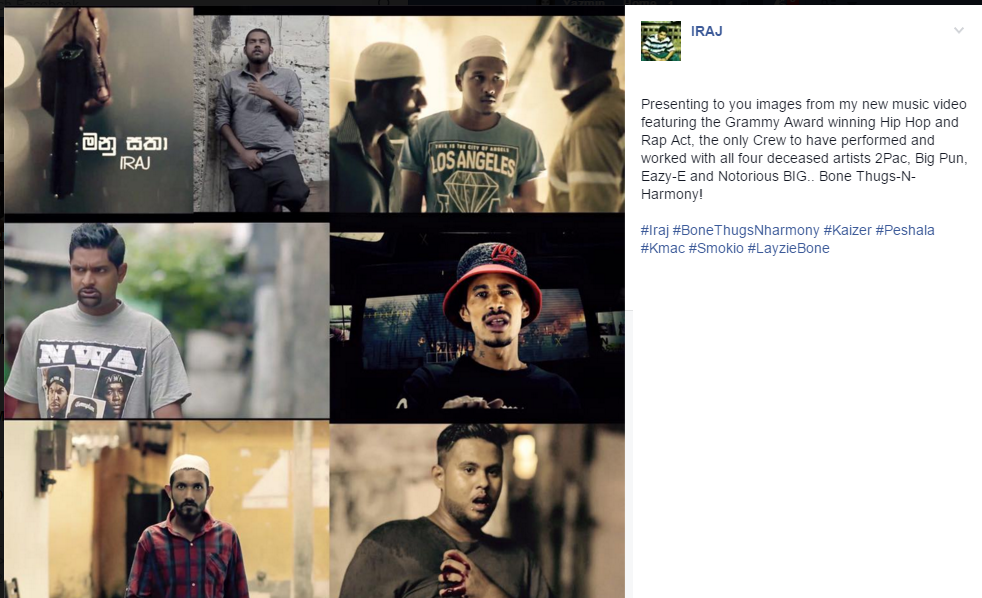 And in true Iraj fashion, this does seem like another huge collaboration that features the names you see above – K-Mac, Kaizer, Peshala & Smokio in addition to Layzie Bone.
No word on when this would drop but we predict April.
If you are a die hard, here's one of those rare chances for you to get your hands on this special edition Merch and remember its limited to only 50.
Happy Cake Day to Zaghloul Zéusż Bangsajayah (vocalist.KillFeed) & Anush Milroy (producer) from us here at team decibel.lk photo credits: Yohan Siriwardena PhotoMag. (Zaghloul) support an independent photographer by recommending their work