News : Melissa Stephen Completes Week 4 On The YES Home Grown Top 15!
Rapper & singer Melissa Stephen completes 4 weeks on top of the YES Home Grown Top 15 with her comeback single 'Shawty Lets Go'.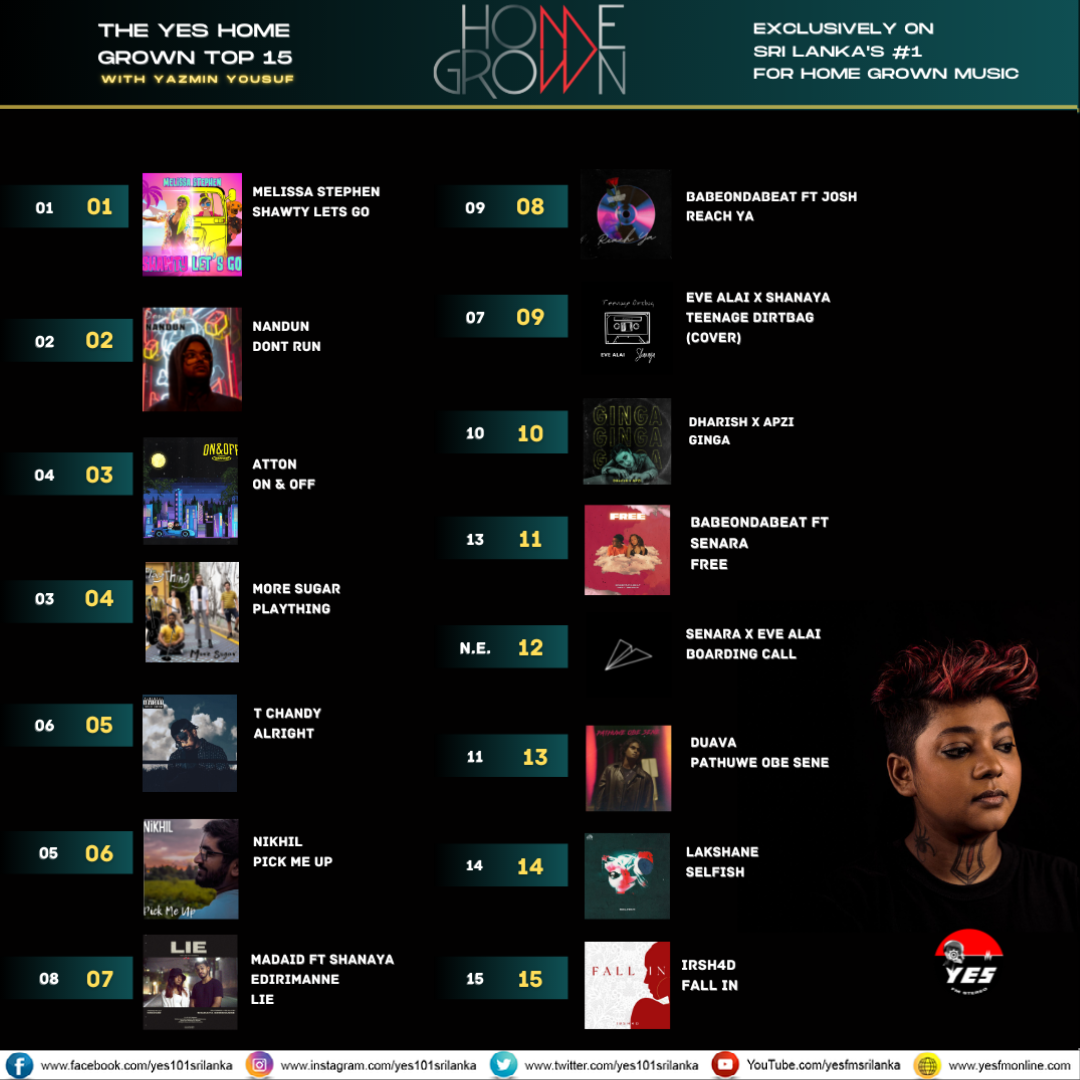 Here's the music video in case you haven't seen it yet
Here's a fun take of that 90's favorite, originally done by Elton John and part of the epic Lion King soundtrack. Here's The Neighbors with their take of the classic.
We actually are starting to think that Azim has some pretty good video editing skills apart from producing. Not bad fella! See how you dig his latest effort #swag
Raini's debut Tamil single is here and it sure nails the feels in all the right places! 'Maaridadha Unmai Kadhal' is the Tamil version of the previously released single in