Asvajith To Play At Worldtronics 2013
and if you are based in Berlin, you cannot miss out on this one rare chance to see Asvajith play.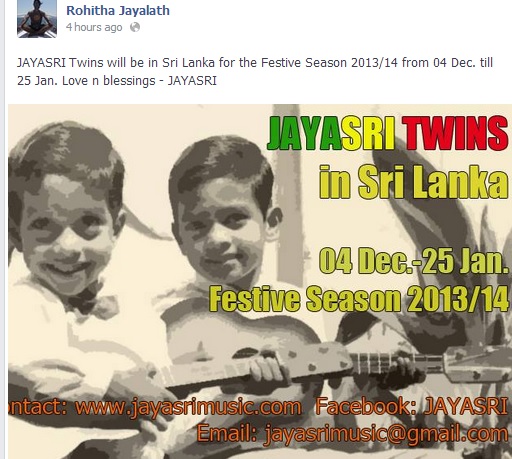 click here for more info:https://www.facebook.com/events/593538714045391/?previousaction=join&source=1
Released on Valentine was this track by Asanka Sahabandu. Known for his singles 'Good Morning Maala' & 'Thani Yaayak', this single makes for a great any day listen!
Its on this Saturday..but before that, there's something you need to read He hasnt uploaded the mix on mixcloud yet but in case you're interested here's episode 46 Underground Therapy
After a hiatus, this singer & songwriter is back with a North American tour announcement. Here's deets