'Lie' Is Still The Biggest Single On The YES Home Grown Top 15!
Looks like the Middle Class Rich Kid's debut featuring Dana Kelson is nothing sort of too damm awesome and that's why it spends yet another week on top the YES Home Grown Top 15!
Not familiar with the single? Have a listen already!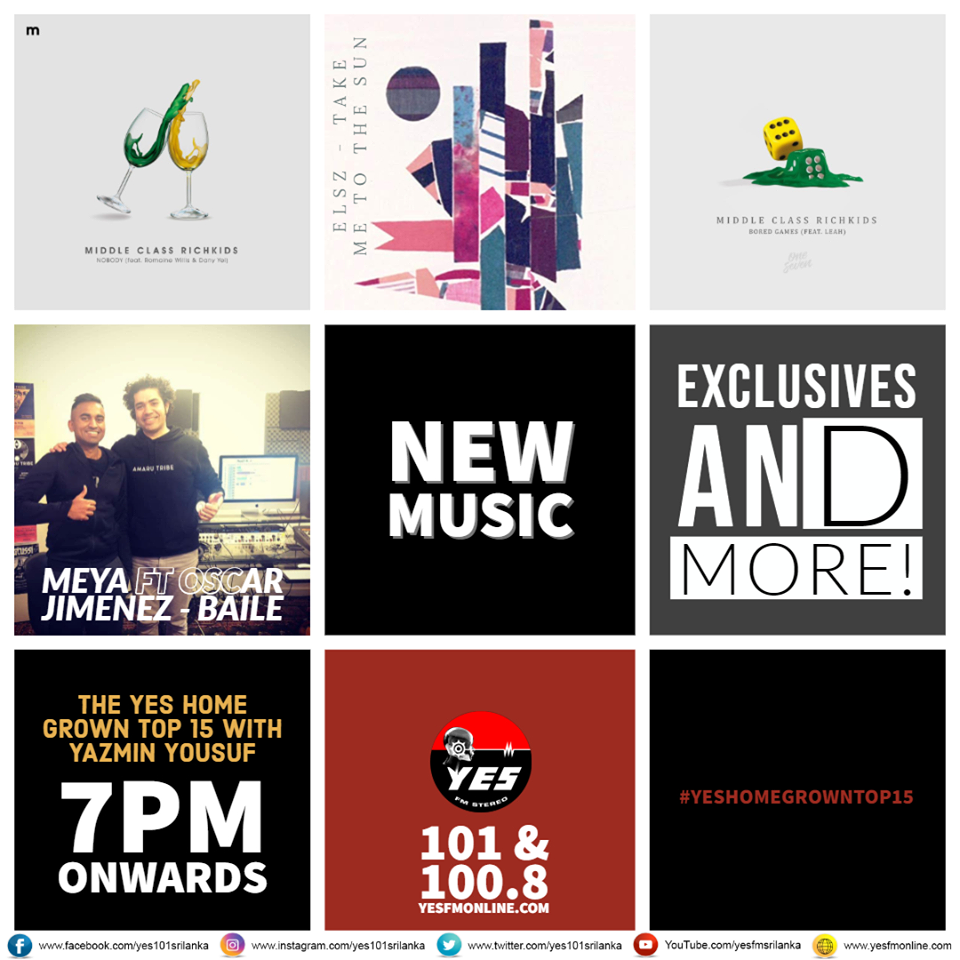 And that is what else broke on the countdown last night!
Singer Wihanga Fernando has launched an all new cover series titled 'Into The Abyss', and the first single is a mellowed take of the Daddy band's classic 'Dewanida Mage Adare'.
To an awesome singer/song writer: Shane Von Vincent (YES Superstar Season 02 / TNL Onstage) have the best year in music fella – team yazminyousuf.lk photo credits: Aki Peiris
Belated name day greets to Umaria (singer/performer), Lasith Fernando (singer/songwriter) & Javin Thomas (ex Cynosure) from us at decibel.lk