13 Days Till Artist Evening
As the days progress towards the 15th of the month,we will be taking a quick look at the names that are on the line up. Today, we're featuring the smooth voiced, 20th something year old – Aaron.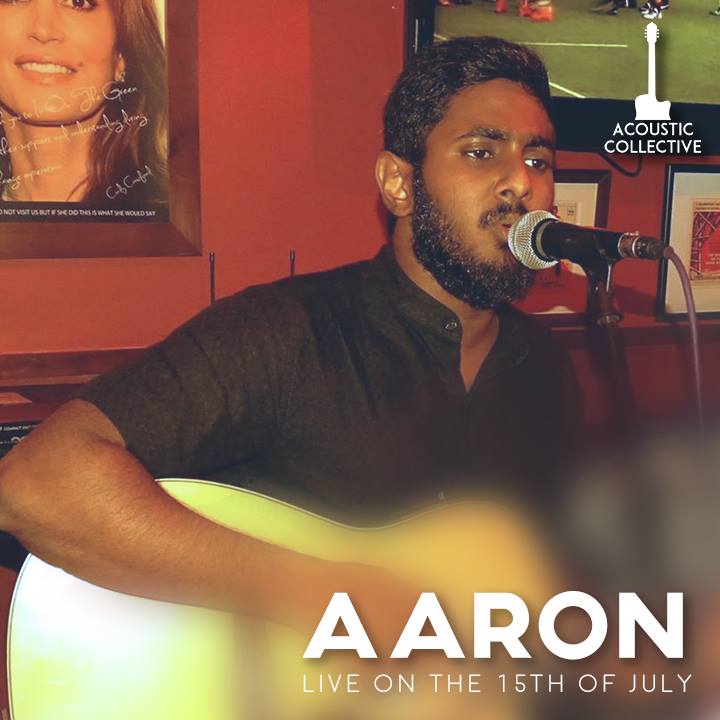 Know for his radio single 'Plain Cruel', which was released in Jannews, 13 days more till urary this year
Catch him & a ton of others names perform at the Artists Evening, entrance free. Click here for more deets
Note:  The show contributes to a worthy cause, they're making sure to bring the spotlight to one of Sri Lanka's most burning issues – suicide, in association with the CCCHelp line.
Joshua Vittachi is known for his super smooth takes and his single 'Lost' which was a YES Home Grown Top 15 favorite not too long ago. You can catch his
we believe that this is made for festivals and maybe someday bigger…TGIF people, this ones from us to you! Pasan Liyanage: This Is Sri Lanka
This one off special live performance of bowed piano & drone was recorded at The Sound Room, musicmatters in September last year and is by Rohit Gupta and Isuru Kumarasinghe