Thushini Goonewardena – Burns Of His Dark Words (Video)
we don't know why the rest of the world shared this video lesser but we're glad we stumbled upon this late yesterday while on Google+, amazing stuff that belongs on repeat. check it out and you'll know why.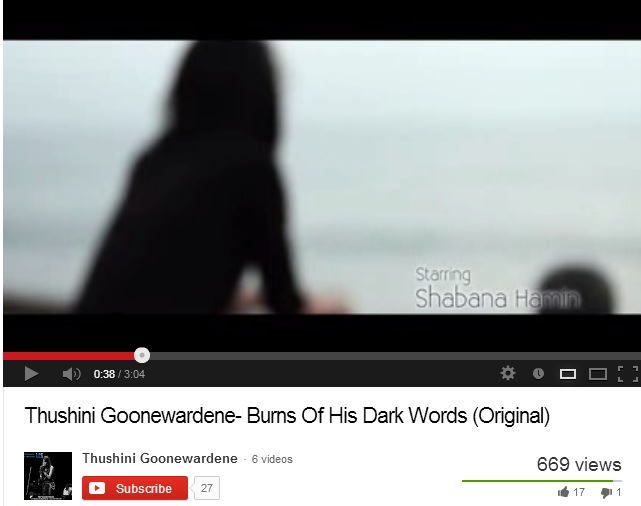 It's nicer to hear a Hard Rock single after what seems like forever, this aint too bad for a band that made their presence known at TNL Onstage last year.
Formerly known as Krodha Remains, this one man project is back after quite a hiatus of a few years. Keep tab of the project here
And these two are back with edition 5 which owns an interesting intro..a Tuesday pick me up? or a Friday night in mix? you decide 😉 VOODOO Culture Mix – #005