Thushini Goonewardena – Burns Of His Dark Words (Video)
we don't know why the rest of the world shared this video lesser but we're glad we stumbled upon this late yesterday while on Google+, amazing stuff that belongs on repeat. check it out and you'll know why.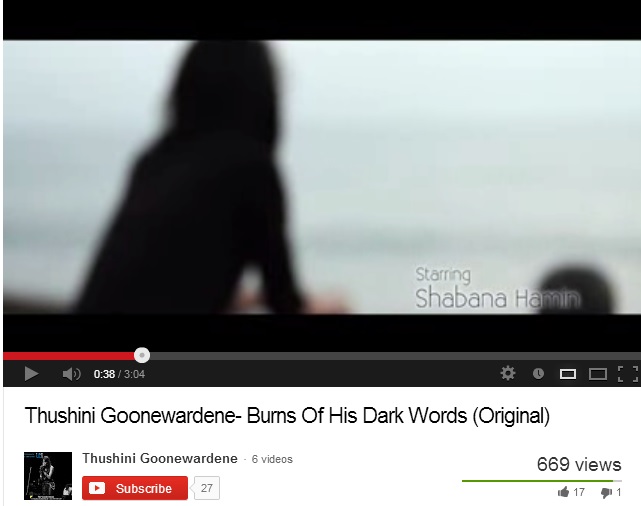 while little is known about this Lankan rapper residing in the USA, he sure is worth the clicks cuz of his amazing originals. in case you're interested in checking out
Sandun is a singer & producer who has been on our radar since he released his collaba with John Carborn (empty life) broke on the YES Home Grown Top 15
We like this almost new sound that he is embarking on..thoughts?