TheCommonUnknown Hits Number 1 On The YES Home Grown Top 15!
It's official! The countdown has an all new number 1 and its a first for producer & rapper TheCommonUnknown aka Young Abby featuring a Bangladesh based artist – Illemainey. Here's the countdown at a glance.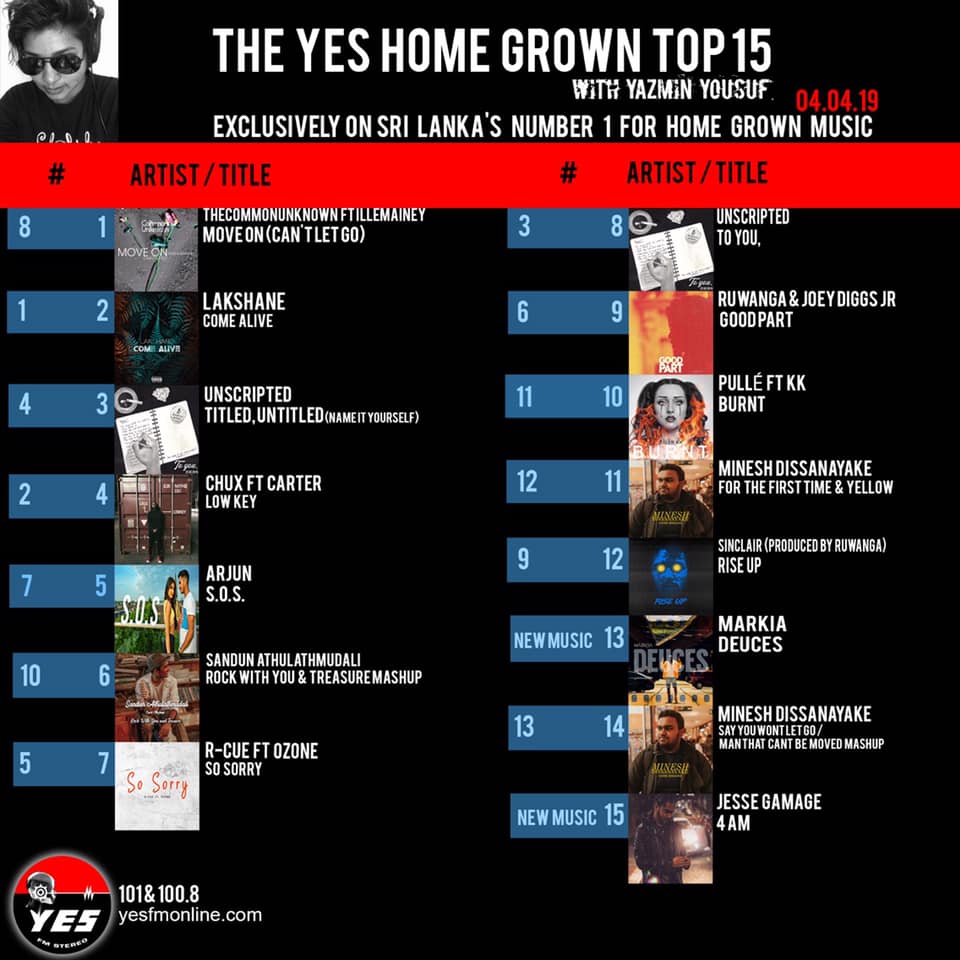 Here's the video in case you haven't seen it.
now this is what we call rare…two artists dropping their remixes of the same track on the same day….see which ones makes you wanna download faster!
Amila Niroshan (Rapper – Centigradz) & Asela Earthling (Bassist – Paranoid Earthling) , have the best year in music you two! – team yazmin yousuf.lk photo credits: Aki
This is such an excellent debut single from the singer and songwriter who won the title of TNL Onstage (solo category) winner, see how you dig it