Shermaine Willis Ft. IRAJ & Kaizer
And looks like this video is the first in the island to be getting views faster than Burgers King could serve up dinner..I mean, 16 minutes into the drop last evening and this is the amount of views it garnered. 

Less than 24 hours this is where the view count stands…while this is one of the fastest view counts for any video yet from Sri Lanka, it comes due to the controversial nature of the video and of course 'leaked footage' on certain adult forums.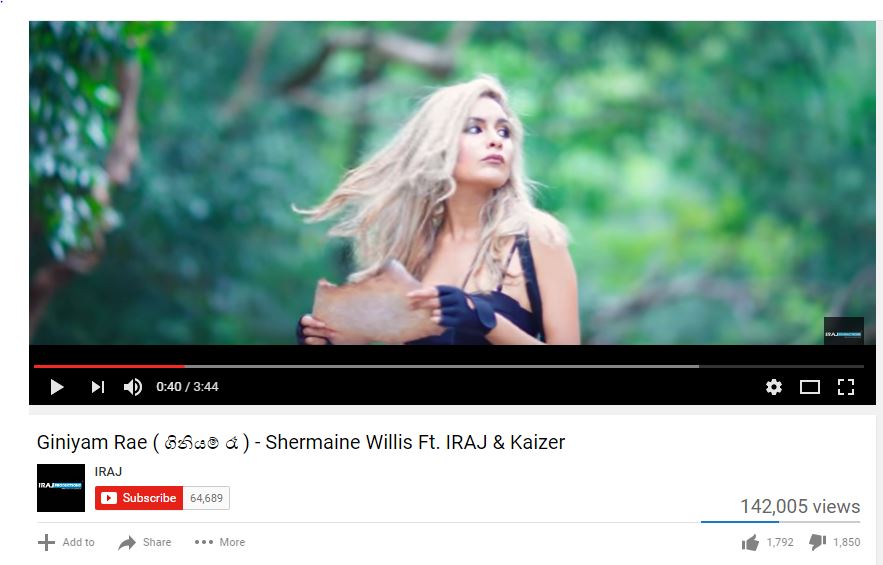 Here's Shemaine's debut Sinhala video featuring Iraj & Kaizer Kaiz 
We think this re-working of Coat Of Arm's single "Silence The Sensor" is nothing short of brilliance in its highest form. This kind of unique Drum n Bass / slight
this tracks is its own lil high, just as it is not for everyone. kinda sorta minimal on the fanciness with that great deep house feel. get the DL already!
Here's a side of the Drill Team you dont get to hear everyday and we think this makes for some pretty good, solid listening.