Shermaine Willis Ft. IRAJ & Kaizer
And looks like this video is the first in the island to be getting views faster than Burgers King could serve up dinner..I mean, 16 minutes into the drop last evening and this is the amount of views it garnered. 

Less than 24 hours this is where the view count stands…while this is one of the fastest view counts for any video yet from Sri Lanka, it comes due to the controversial nature of the video and of course 'leaked footage' on certain adult forums.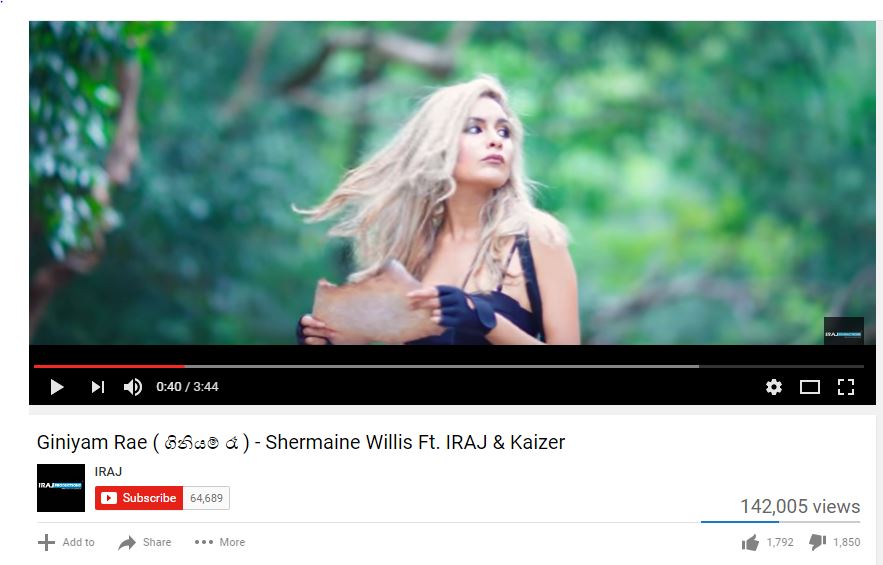 Here's Shemaine's debut Sinhala video featuring Iraj & Kaizer Kaiz 
we ain't kidding you on this one, we love the soul, the swag and all that awesome..Sheaam Deen, this is some solid good stuff!
The Rock Saturday revival is almost here and we hope you're ready for the first edition of many, click for deets from the organizer.