Shermaine Willis Ft. IRAJ & Kaizer
And looks like this video is the first in the island to be getting views faster than Burgers King could serve up dinner..I mean, 16 minutes into the drop last evening and this is the amount of views it garnered. 

Less than 24 hours this is where the view count stands…while this is one of the fastest view counts for any video yet from Sri Lanka, it comes due to the controversial nature of the video and of course 'leaked footage' on certain adult forums.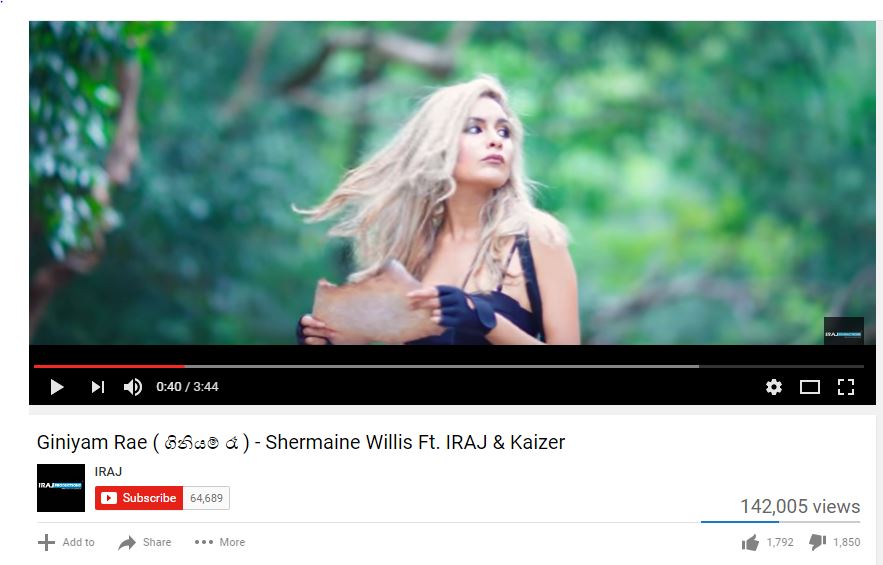 Here's Shemaine's debut Sinhala video featuring Iraj & Kaizer Kaiz 
And Sri Lanka, this is massive reason as to why you ought to get tickets before they are gone (Tickets are on pre-sale starting Wednesday at 10am) but hang in
have the best year ever girlfriend and we hope that your single with The Sherifs will be out this soon =) (Miss Sri Lanka/Host/ Talent Competition Judge) photo credits:
'Aaley' was a concert series by the very cool Daddy band not too long ago, and here's their live take of the Earth, Wind & Fire classic 'September'.