Shermaine Willis Ft. IRAJ & Kaizer
And looks like this video is the first in the island to be getting views faster than Burgers King could serve up dinner..I mean, 16 minutes into the drop last evening and this is the amount of views it garnered. 

Less than 24 hours this is where the view count stands…while this is one of the fastest view counts for any video yet from Sri Lanka, it comes due to the controversial nature of the video and of course 'leaked footage' on certain adult forums.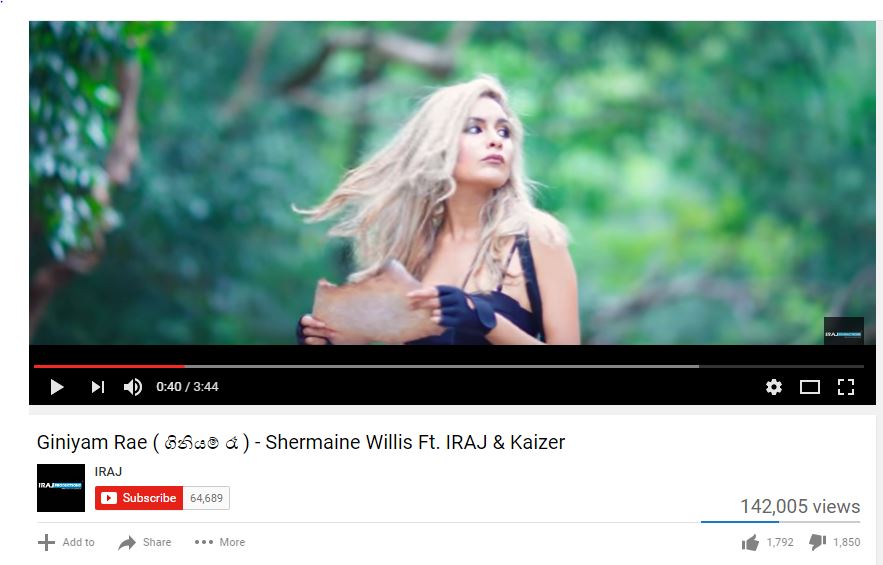 Here's Shemaine's debut Sinhala video featuring Iraj & Kaizer Kaiz 
You might remember Ranga as the former bassist of Old Castles Massacre & in the recent pas, the front man of WINGS, a popular band in the cover music circuit.
The follow up to her immensely popular YES Home Grown Number 1 'Happy Pill' is not what a lot of people would expect it to be, yeah its far far
Asela Perera has been uber busy, recording and also dropping hints of a possible EP on his social media. The singer & songwriter dropped this artwork which means, yes there