Rolex Rasathy's Newest Is The Bomb!
Singer Rolex Rasathy just dropped her newest single 'Honestly' and this single is all kinds of awesome! From the lyrics, production and delivery, this is the stuff great playlists are made of.
We got catching up with Rolex for a quick chat on the single and what she will be upto next.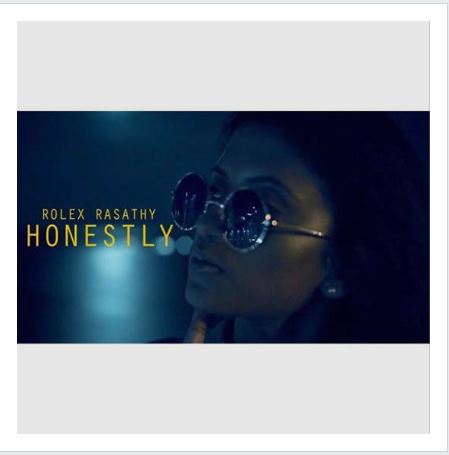 DB:  About 'Honestly'
Rolex: Honestly, I feel like I've just gotten to express myself in a way that's true to me. So you might hear more like this, though I dont think I would ever restrict myself based on genre =)
DB: What's next for you?
Rolex: I'm working on my second solo project, which will include this song among many others. It might be different from what everyone's used to but I realized I needed to take a step back and really stay true to who I am. This project will hopefully do that.
Bangalore's Audio Units just got their first release on Jambutek Recoords and even got it's remix treatment from Producer / Dj A-Jay  which we think is a stellar work of
This concert series has been noted..almost too well by people in the Rock & Metal scene for all the chaos they've cause in a certain confined area in Colombo 7 (The
While metal band R.A.G.E is yet to make an announcement on their SM pages, the very cool people of Mosh Scream Rock released this announcement last night. want to support