Rolex Rasathy's Newest Is The Bomb!
Singer Rolex Rasathy just dropped her newest single 'Honestly' and this single is all kinds of awesome! From the lyrics, production and delivery, this is the stuff great playlists are made of.
We got catching up with Rolex for a quick chat on the single and what she will be upto next.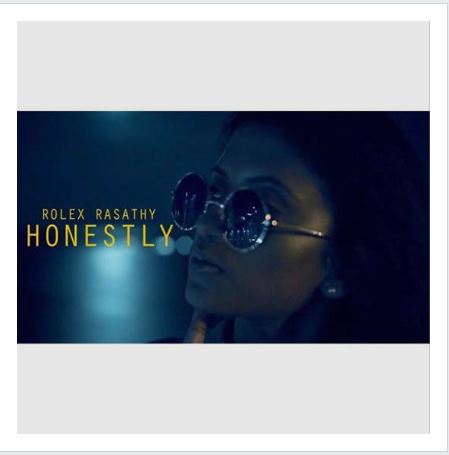 DB:  About 'Honestly'
Rolex: Honestly, I feel like I've just gotten to express myself in a way that's true to me. So you might hear more like this, though I dont think I would ever restrict myself based on genre =)
DB: What's next for you?
Rolex: I'm working on my second solo project, which will include this song among many others. It might be different from what everyone's used to but I realized I needed to take a step back and really stay true to who I am. This project will hopefully do that.
We've seen this former frontman of Riviera do some pretty bad ass tunes but this single produced by Izzy Wildchild right unexpected. It's light, perfect for summer and definitely a
Happy Cake Day to one heck of an awesome drummer (The Taps, Powercut Circus *we're sure he's played in other bands too) from us here at yazminyousuf.lk! photo credits:Iresha
Shiraz have the best one ever man! looking forward to your upcoming video for "Fragrance".