Rolex Rasathy's Newest Is The Bomb!
Singer Rolex Rasathy just dropped her newest single 'Honestly' and this single is all kinds of awesome! From the lyrics, production and delivery, this is the stuff great playlists are made of.
We got catching up with Rolex for a quick chat on the single and what she will be upto next.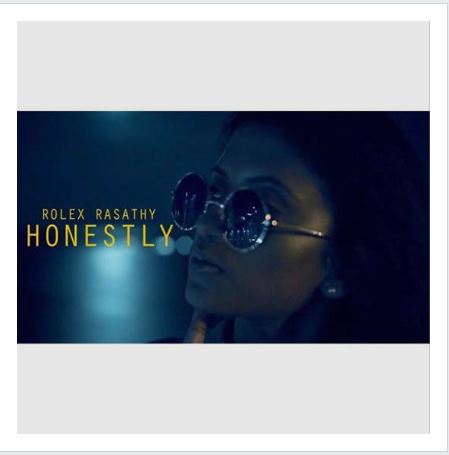 DB:  About 'Honestly'
Rolex: Honestly, I feel like I've just gotten to express myself in a way that's true to me. So you might hear more like this, though I dont think I would ever restrict myself based on genre =)
DB: What's next for you?
Rolex: I'm working on my second solo project, which will include this song among many others. It might be different from what everyone's used to but I realized I needed to take a step back and really stay true to who I am. This project will hopefully do that.
This single by Indula Jayasundera is just too awesome not to be posted, currently studying his butt off in New Zealand. This featured single "Don't Push Me Away" by the 20
Ratheesh from TKP has a solo single coming out in March and it's produced by Deyo. Here's the official teaser for 'Kangala Thedi'.
This maybe from a while back but not everyone has ever had a chance to see this collective perform and we think they are all sorts of fantastic!