Its Week 8 For Hibshi & Rochelle
Looks like their single 'Yours Truly' is one of those single's that aint gonna budge from the top spot too easy, its spending 8 strong weeks at number 1 and if they make it to the 9th week, the #ButhPacketChallenge will be on. Check the YES Home Grown FB Page for deets.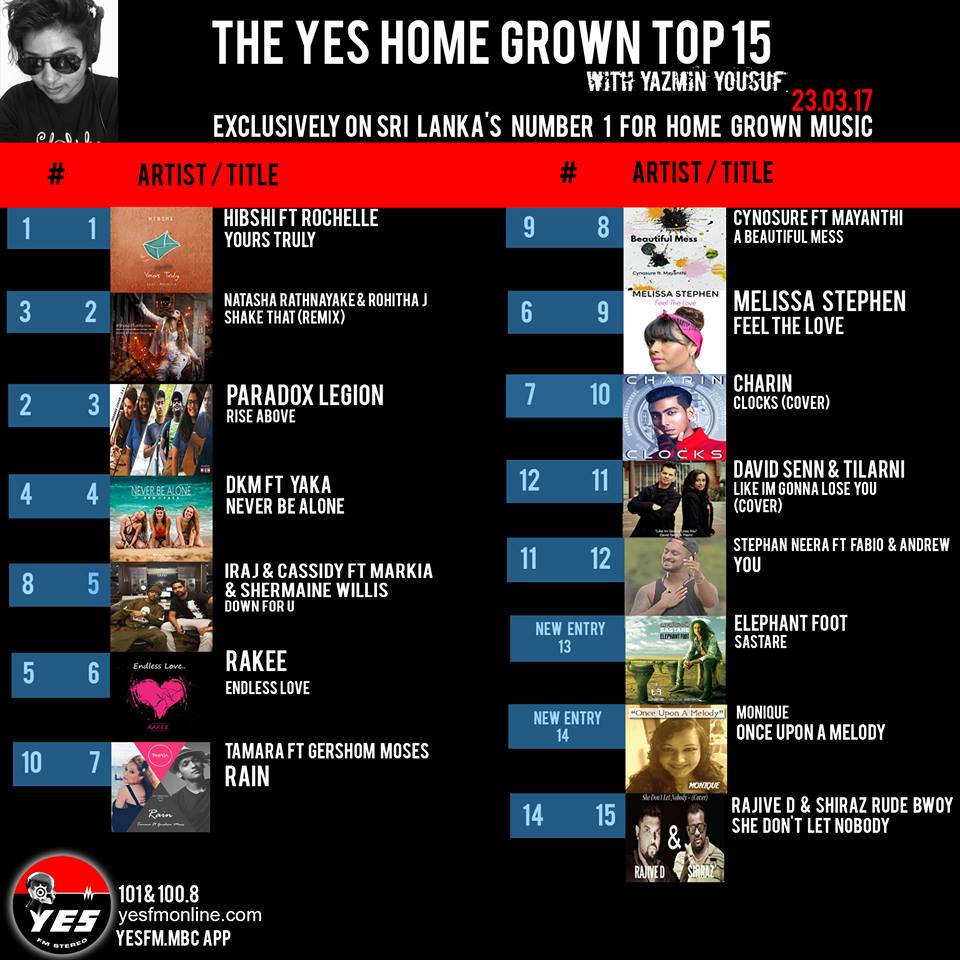 Here's the rest, of what went down last night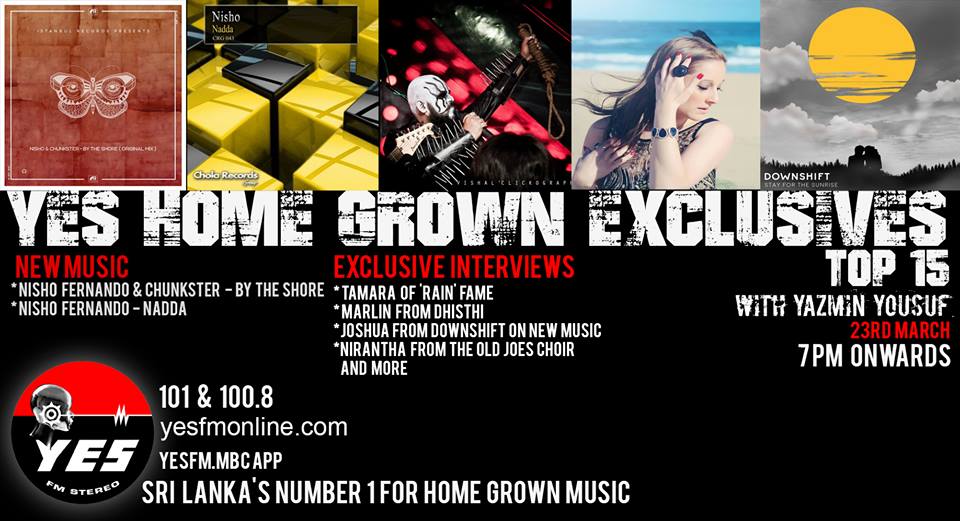 we love his titles and his tracks equally, here's his latest which dropped a few hours ago =) As with all of his tracks, he has sampled Sanath
This is some interesting stuff to come out from the city especially since there are not too many Tamil rappers.
Shalinda Perera (front-man) of Old Castles Massacre turns a digit we're yet to find out but we know one thing for sure, brother's gonna be partying it up like its