Its Week 8 For Hibshi & Rochelle
Looks like their single 'Yours Truly' is one of those single's that aint gonna budge from the top spot too easy, its spending 8 strong weeks at number 1 and if they make it to the 9th week, the #ButhPacketChallenge will be on. Check the YES Home Grown FB Page for deets.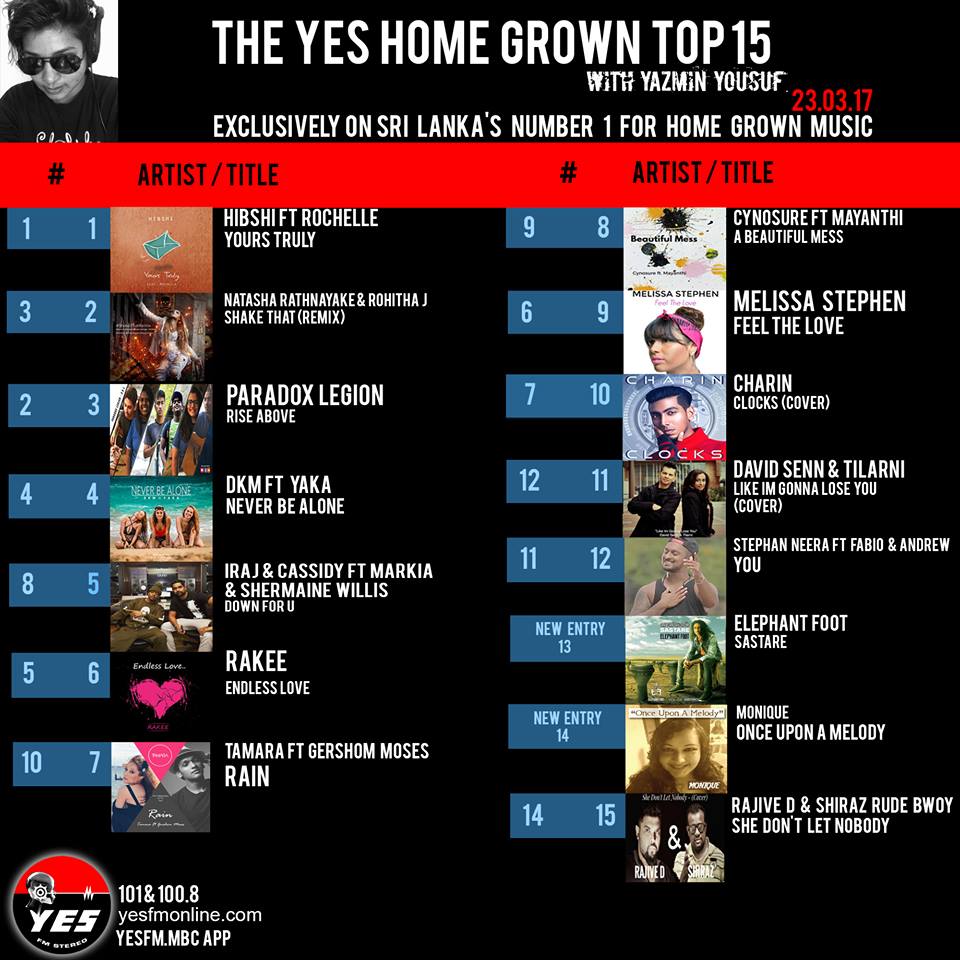 Here's the rest, of what went down last night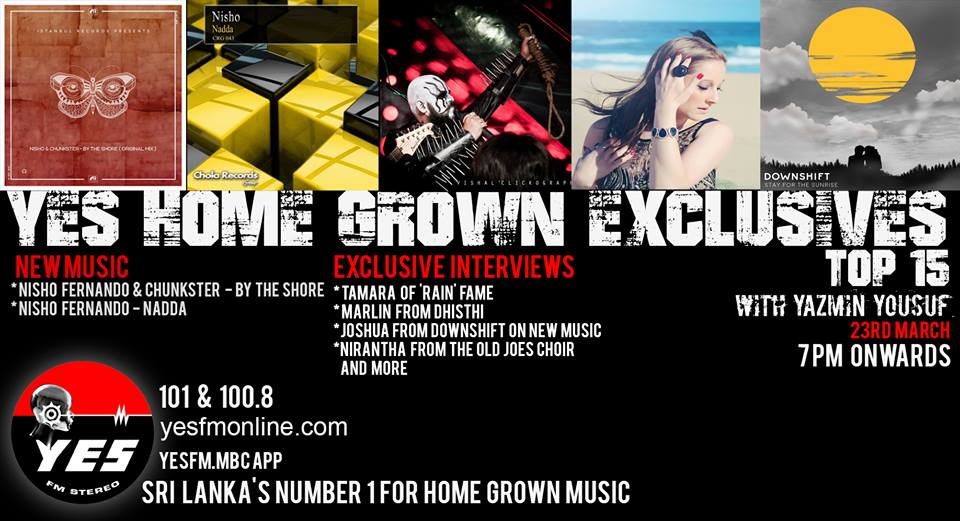 The 2nd Jaffna International Cinema Festival happens sooner than you think and is poised to be one of the most look forward to events in the region. A media conference
and we're digging every bit of it…check it out n buy the track here …n if you're really feelin this track, don't forget to share the link!
apparently this was a live mix recording which we think is really fantastic! i.e. "the stuff babies should be made to"..sorry but Marvin Gaye ain't cutting it as that kinda