Congratz To Dropwizz On Another Week At Number 1
Last Thursday marked a second week at number 1 for his lovetrap remix of "Love Me Like You Do" which is also the most played on YES101: Sri Lanka's Number 1 For Home Grown Music.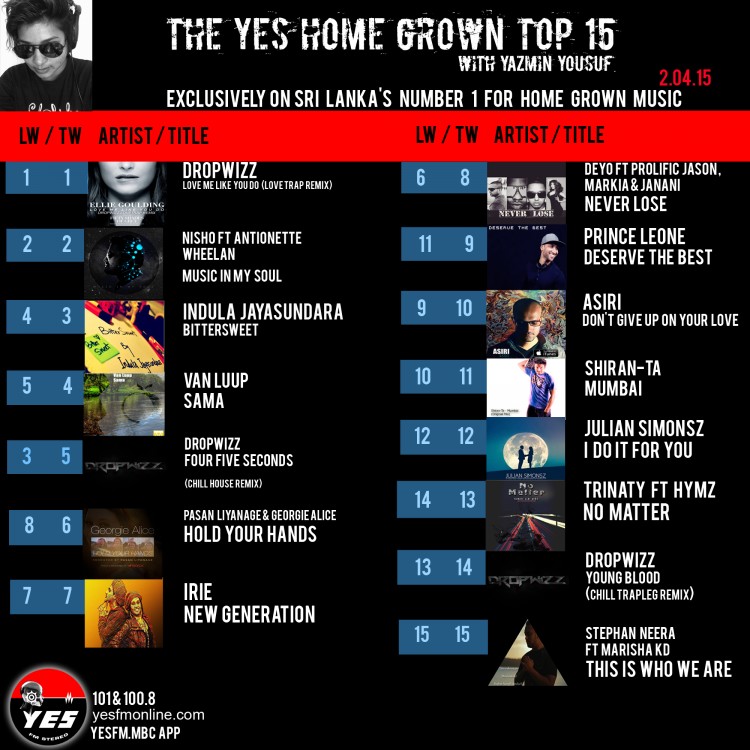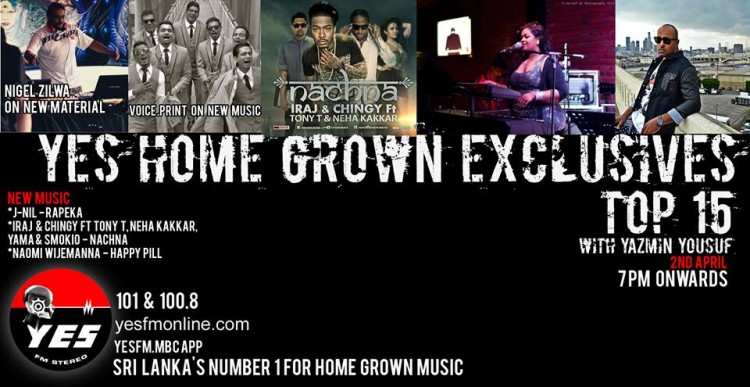 Looks like today is an "Al Last Project" kinda Monday! 2 covers out and we're guessing this is only the start to more awesome videos!
The Queen of Hip Hop in Lanka is pretty close to dropping her all new single with rappers Randhir & Born Manasick from The Drill Team tomorrow, which also happens
and help him get on the top of that contest that's by RyanSeacrest.com According to Ryan's website "This is round one of RyanSeacrest.com's contest for Favorite Male Cover of Drake's hit single, "Hold