Aaryan Dinesh K & Nevi'im Make It Into The Final List Of The 1st VIMA INDIA Music Awards
Congratz to all that made it on the list from home and we'll spare you the trouble of goin thru the official list, here's what they are nominated for…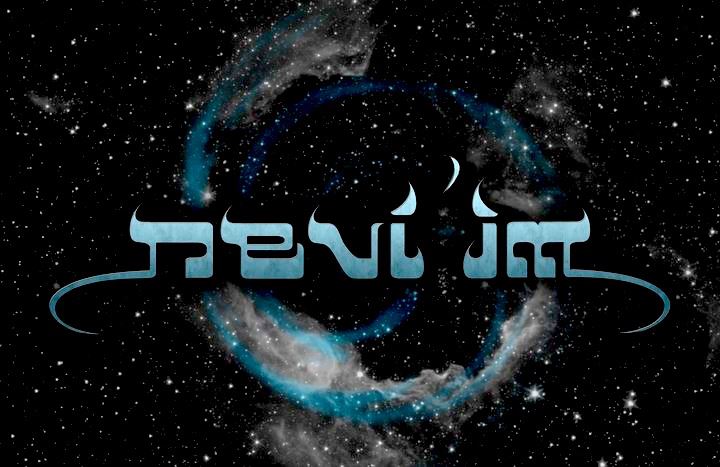 BEST ROCK SONG
Walk On – Nevi'im (Sri Lanka)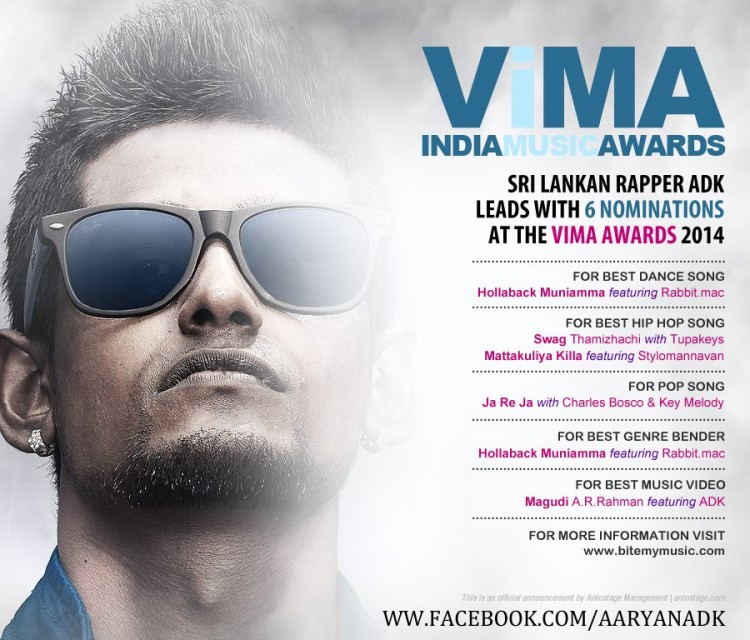 BEST DANCE SONG
Hollaback Muniamma – Aaryan Dinesh K  (Sri Lanka)
BEST HIP HOP SONG
Swag Tamigachi – Aaryan Dinesh K (ADK) (Sri Lanka)
BEST POP SONG
Ja Re Ja – Aaryan Dinesh K and Key Melody (Sri Lanka)
BEST G3NRE  B3NDER
Hollaback Muniamma – Aaryan Dinesh K
BEST MUSIC VIDEO
MAGUDI (Movie Kadal) – A.R.Rahman featuring Aaryan Dinesh K (ADK)
and also congratz to Viky! (we don't know about this artist but they are from lanka)
BEST MUSIC VIDEO
Eeramai – Viky feat Sujeewan and Jeevan (Sri Lanka)
According to the website "Voting phase will commence from the 28th November 2013 until December 12th"…we await to support our favorites!
check out the full list here:http://bitemymusic.com/vima-indias-final-nominees-list/
VIMA 2014 will be held in March 2014 in Kuala Lumpur at Platinum Lifestyle Club,
About:VIMA is organized by Bite Media, who was also the same team that created and launched other music awards platforms such as GAMA(Global African Music Awards), Indiego Music Awards (South Asia's first music awards), AVIMA (Asia Voice Independent Music Awards) and Bite My Music Global Awards.
On The YES Home Grown Top 15 with their island favorite 'No Ordinary Day' ..one more week and they'd be setting a record for being at that top spot the longest!
this combo of genres is more than just way too cool for skool, don't take our word..hit play already!
We love how Dropwizz is getting noticed and he doesn't even have to try hard like a hooker with red lipstick, Tom Swoon is a big deal in the Global