Rift By Daffy Maestro
this is another new offering for 2013 and this track sees him play around with more piano which is not really reminiscent of any of his past works. this is a lot more darker, angry and broody. see how you dig it.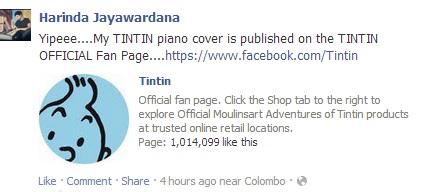 The team that brought you RockFest 2013 are the ones behind this post Halloween gig which will be held at The Russian Cultural Center on the 2nd of November. The
Bassist and vocalist Thilina Blyz of LOCAL fame is back with this all new offering, 'Bondawenna'.
And we think this is seriously one killer list of Djs & Producers for the biggest gathering September is gonna see. Click here to buy your tickets and get more