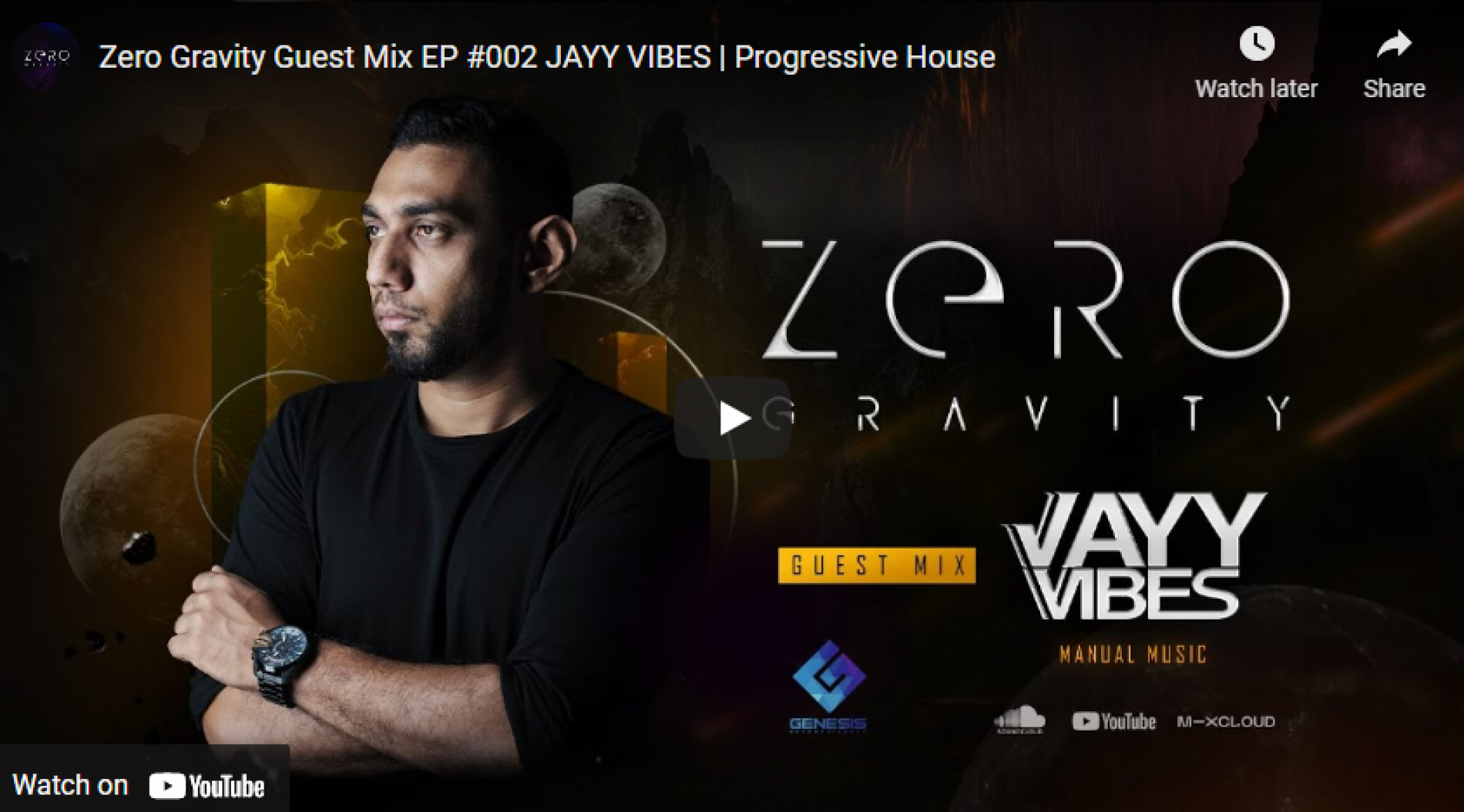 Zero Gravity Guest Mix EP #002 JAYY VIBES | Progressive House
Released a few days ago comes this epic new music by the king of progressive house – Jayy Vibes for the Zero Gravity Guest Mix.
Mr. Ajith is badass on so many different levels, why he remains as an underground artist still is beyond us but here's a throwback from not too long ago. Thanks
There's nothing like a great feel good mix you can have on and here's fresher Felix with the first episode in his mix series – Electronic Residency.
Chitral Somapala has been a part of quite a few bands and a few years ago Colombo witnessed his band Civilization One play at TNL Onstage and what a memorable