Wins @ The Derena Music Awards
we wish Derena were faster on publishing results, either way thank technology for Social Media =)
Here are some of the Wins and our heartiest goes out to everyone who were in the nominations and the Wins. A Special congratz to Big Harsha on bagging quite a few!

We wonder why this wasnt in the running? Did Iraj responsible for the producer lady's heartbreak? 😉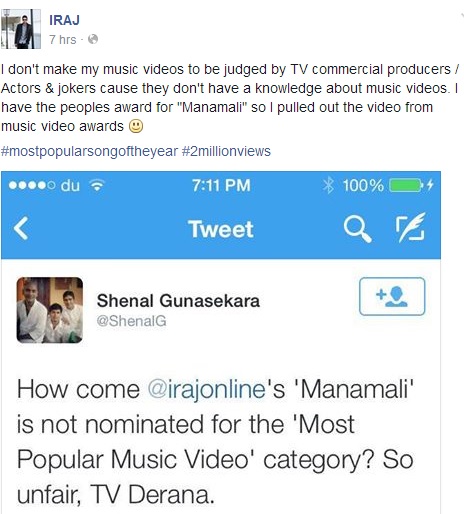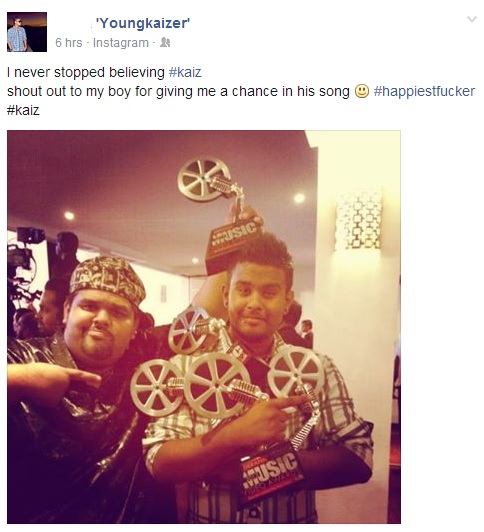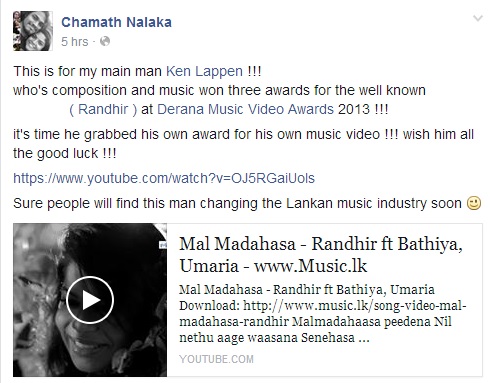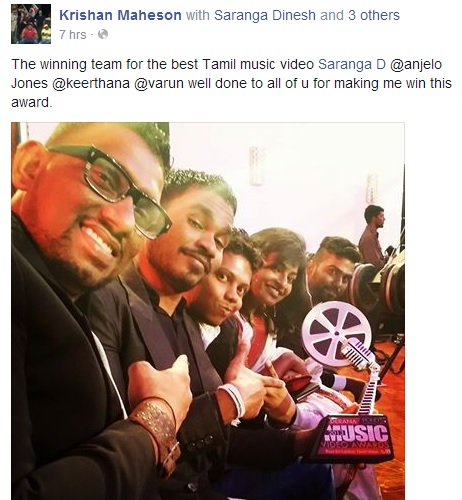 The singer / songwriter known for his single 'Poddiye' ia back and has an all new single that will be dropping sooner than you think. Here's the exclusive.
Broadcast 5 it is for YES101 from the Kandy City Center and the YES Home Grown Top 15 will see Jonathan George from Street Light Mist take om co-hosting duties
Our island's very own DJ & Producer Hasith is back with this stellar progressive remix of Rick Pier O 'Neil's 'Atlantis'. Released thru RPO Recordings on beatport, t's currently on