Wins @ The Derena Music Awards
we wish Derena were faster on publishing results, either way thank technology for Social Media =)
Here are some of the Wins and our heartiest goes out to everyone who were in the nominations and the Wins. A Special congratz to Big Harsha on bagging quite a few!

We wonder why this wasnt in the running? Did Iraj responsible for the producer lady's heartbreak? 😉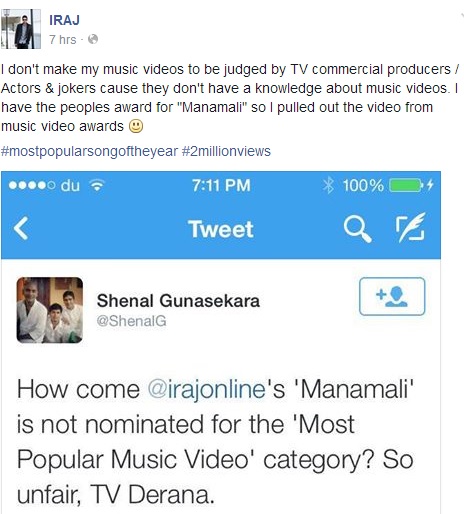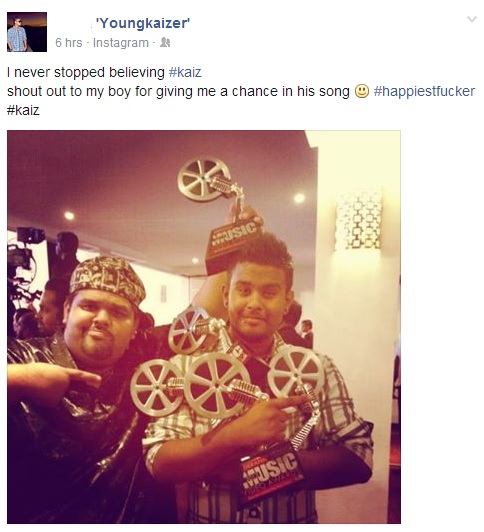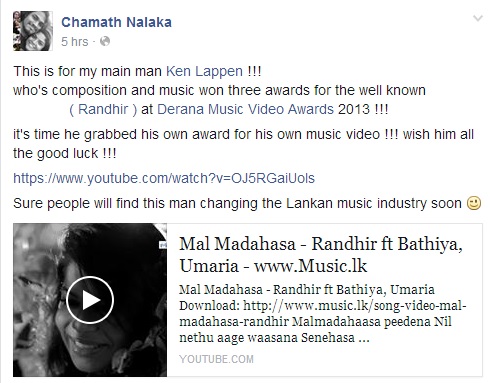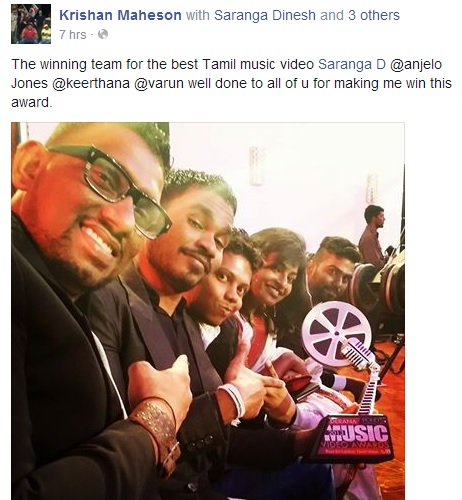 is here for you to check out, it's nothing like what we ever expected of him..pretty impressive ballad even though it sounds a little borrowed. check it out here:http://www.shashin.ru/mus/Rebekka.mp3
A strong lyrical attack aimed towards the political scene of the country is this collaba by rapper RudeBoyRay & outspoken singer/songwriter Ajith Kumarasiri.
we love the progress these two are making, not only does Nigel sound a lot better vocally but both delve into genres that work for them like a charm (stick