Want Your Guitar Repaired? Go To Cult Studio This Friday!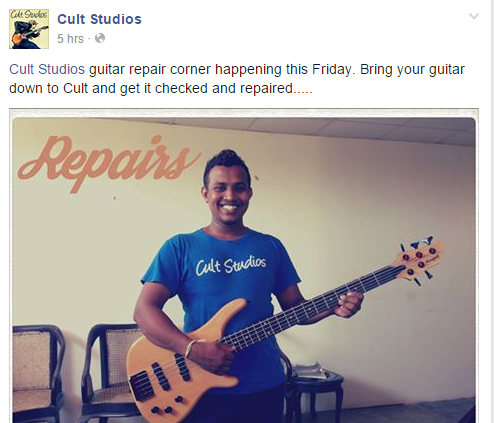 Looks like Talking Raven gotten this Dj really working on his music, this is only a LQ preview of whats to drop in the next few weeks https://soundcloud.com/user1737427/shiyam-transitionoriginal-mix-lq
Tehan Perera's single just got covered by fresher Oshan Mihiranga and we think it's worth checking out.
This fairly new band's take of this single aint too bad…did you know that they also cover the great Amon Amarth? Learn how to get a song on itunes at