Wahi Andre: The Remix Drops Today
In an exclusive interview on The YES Home Grown Top 15, Ranidu's manager Wathsala revelaved that the single got its remix treatment by iClown and will be out around 6pm today. If you missed out on the exclusive teaser aired, brace yourself for what could be coined as one of the best remixes this year!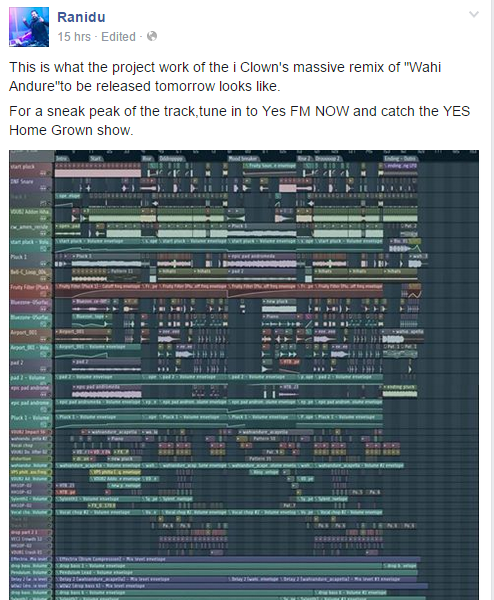 A Wahi Andure EP? Man, This is the best Friday!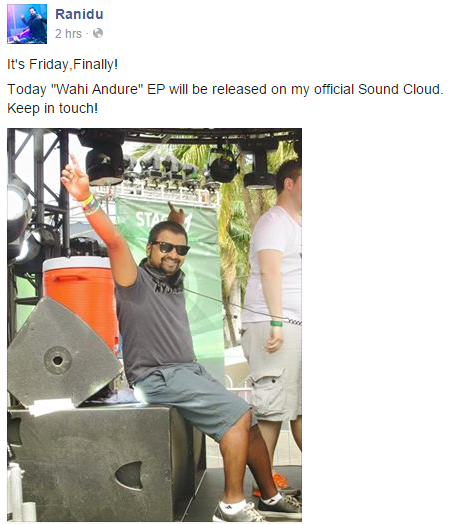 This one man project from Kurunegala released his second single "Silence Of The Gloom" yesterday and we think its another underground trance solid!
This is a pretty interesting take of the track..if you dig what Asvajit's done, don't forget to support him by buying the single on Beatport =)
Last Tuesday saw a very special gig at Arthur's Pizzaria in Mount – a fund raiser and an awesome set to celebrate Bob Dylan birthday by Buddhi De Mel & friends