Unscripted Number 1 On The Final Countdown Of 2018!
Their pretty popular mashup of 'Butterfly' & 'Californication' shot to number 1 on the final edition of The YES Home Grown Top 15 last night. Here's the mashup in case you're not familiar.
Here's the countdown at a glance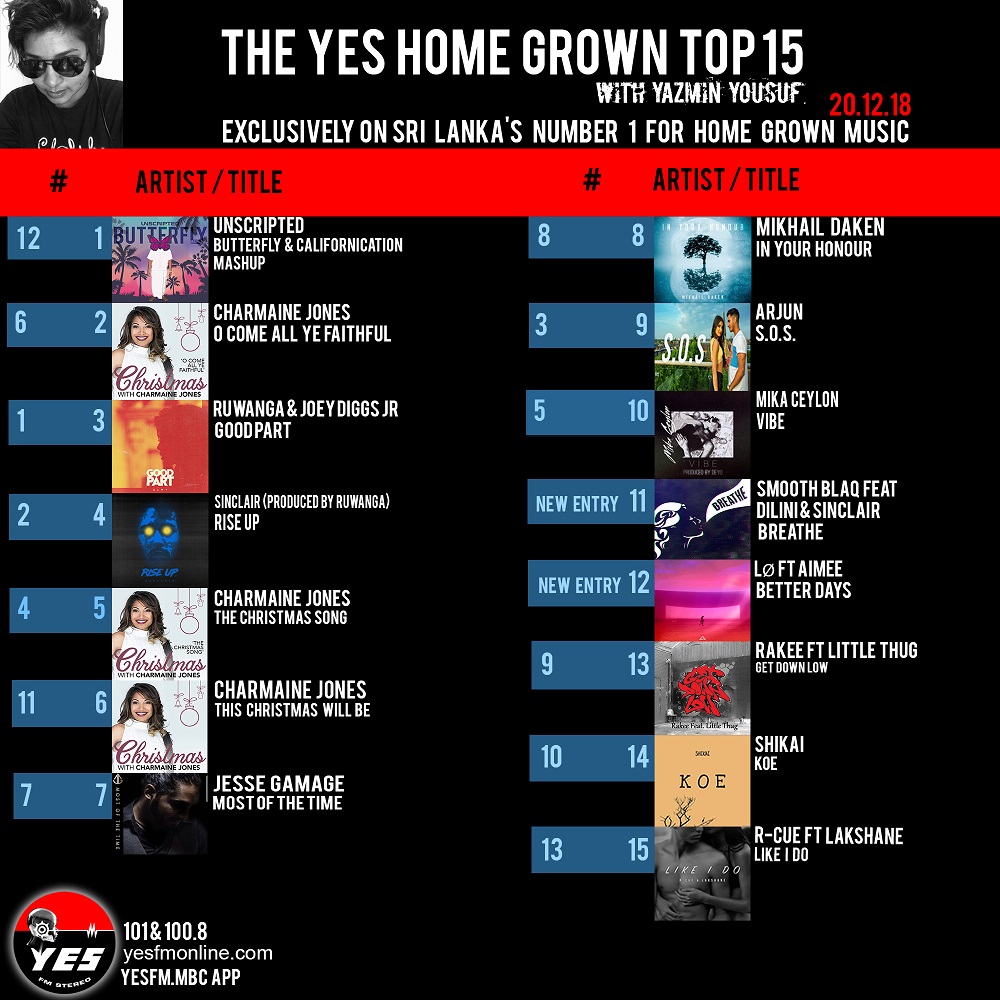 Club One on YES101 has always had some interesting guest Dj's and this is one of them, check it out this Saturday with our very own Van Luup too! Go
This is an interesting announcement for a change as we always see him being featured, we caught up with Kandy born Kaizer Kaiz and spoke to him about a few
And in case you missed out on the Melomanic Sessions which was held at the Womens International Hall on a chilled Sunday in September, here's the bootleg for ya.