Unscripted Number 1 On The Final Countdown Of 2018!
Their pretty popular mashup of 'Butterfly' & 'Californication' shot to number 1 on the final edition of The YES Home Grown Top 15 last night. Here's the mashup in case you're not familiar.
Here's the countdown at a glance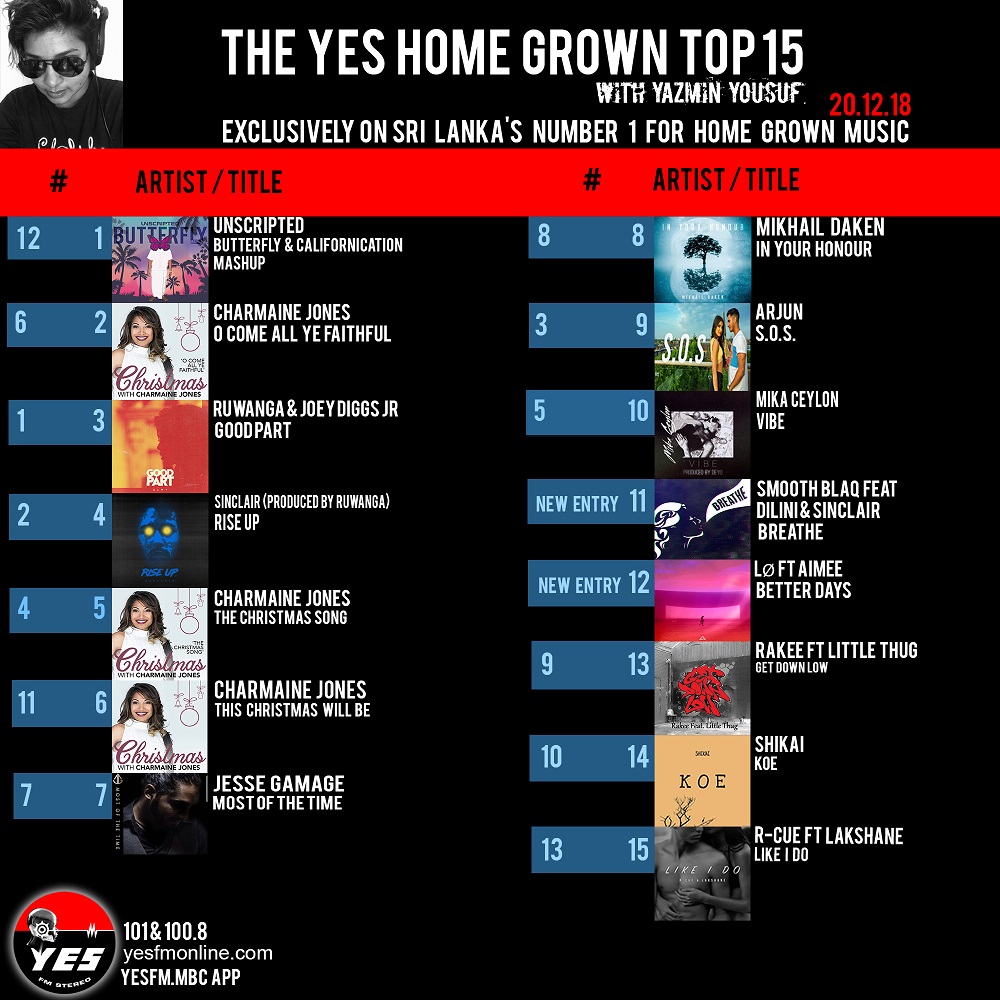 The last episode did reveal that Kaizer was going to be a part of the next one but by the looks of it, it just might be a single as
A second number 1 on The YES Home Grown Top 15 with a second single, now how insanely lucky is this Ragama based Dj/Producer?
Released on the 11th of November, the first single off their upcoming album is makes for great listening! It's currently out on bandcamp for download