Akram Hits Number 1 On The YES Home Grown Top 15!
Singer & songwriter Akram dropped his newest singer/songwriter effort 'Drop In The Ocean' about 2 weeks ago and the third week saw it hit number 1 on Sri Lanka's biggest home music countdown – The YES Home Grown Top 15.
This is Akram's third number 1, the last two being 'Tic Tock' & 'Pick You Up'.
Here's the countdown at a glance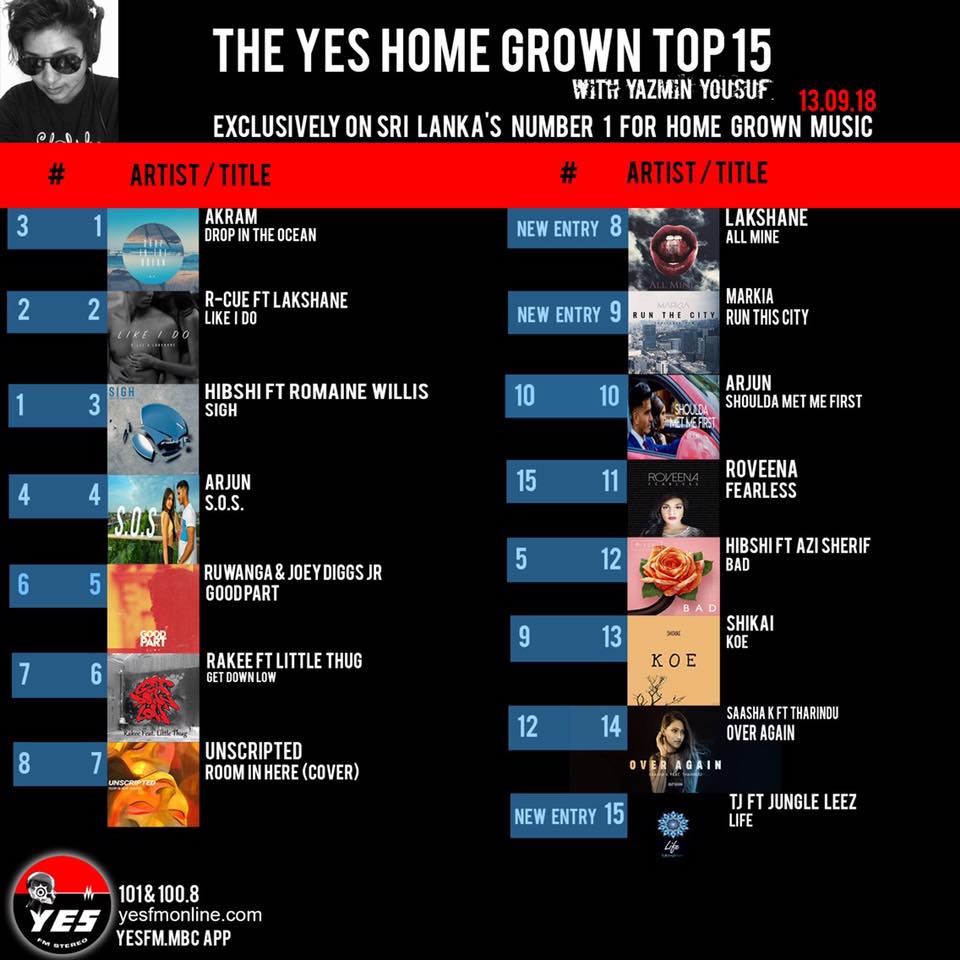 Looks like he's gonna be unveiling a few new tracks at an upcoming gig we're yet to know about, we will keep you posted on this. in the meantime here's a track
time for some sweet nostalgia…in bits!
We didnt know about her till Thilina from SkitzoSL told us about her and we think this LA based Lankan has got something to her, too bad her posts are from last