Akram Hits Number 1 On The YES Home Grown Top 15!
Singer & songwriter Akram dropped his newest singer/songwriter effort 'Drop In The Ocean' about 2 weeks ago and the third week saw it hit number 1 on Sri Lanka's biggest home music countdown – The YES Home Grown Top 15.
This is Akram's third number 1, the last two being 'Tic Tock' & 'Pick You Up'.
Here's the countdown at a glance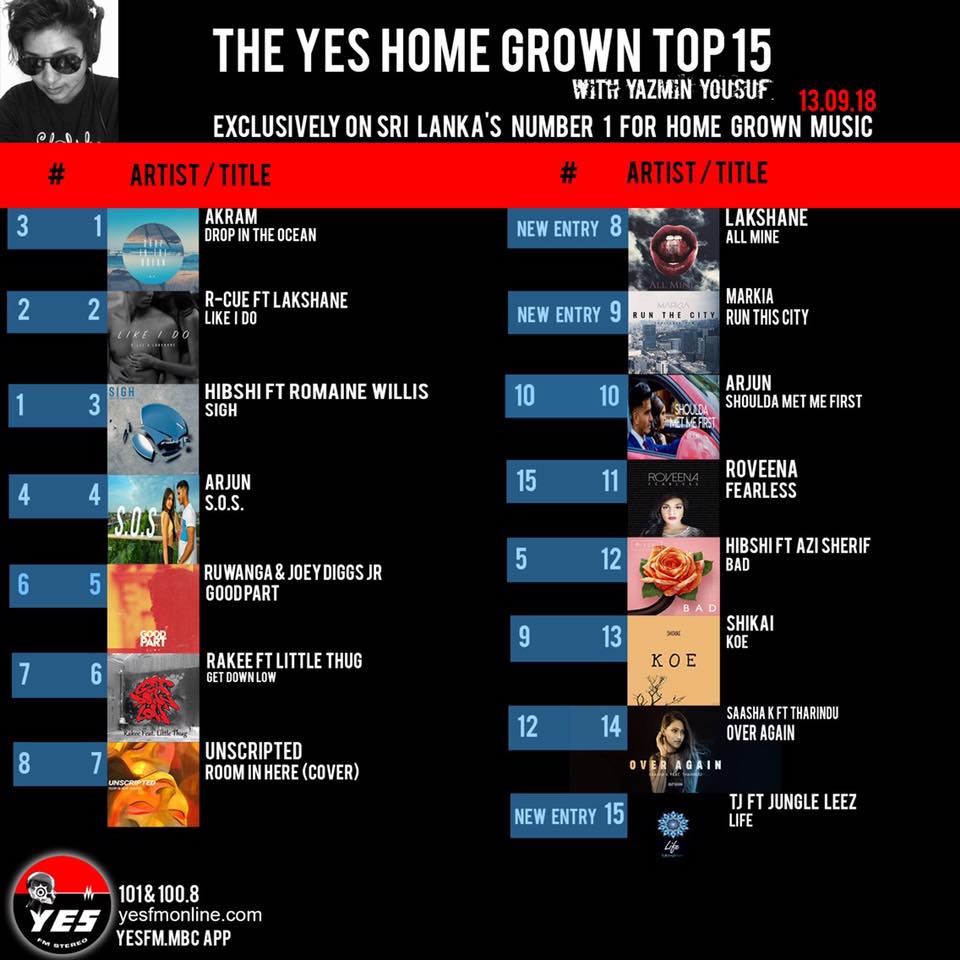 all the best from us at yazminyousuf.lk! Arshad is a singer who performs rarely with members of Duckdog at the melomanic sessions and recently worked with Ahamed Nehad & iClown
by DJ Isha-N, we don't really dig this remix cuz we feel its a bit too bland in certain areas but who knows, you might like it.