Umaria's Take On Hall Of Fame
This is a pretty good take, don't take our word for it..click already!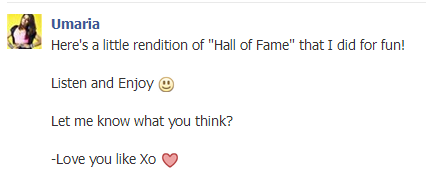 while it's understood that its for a competition, this track has to be one of his best works…check it out if you don't believe us =)
Released a few hours ago is Sadara Bandara's newest single that is written by Dr. Janaka Marapana & has rap by Dota. The video features actor Dharmapriya Dias changing his
Island Mafia's Gimantha Arampath is back and this time around with his take of the much loved classic by The Cranberries, 'Zombie'.