Umara Has A Huge Duet Coming Up
And this was announced a few hours ago on her fan page, no title or deets have been dropped just yet but just looking at this pic, affirms pure sonic awesomeness from these two names!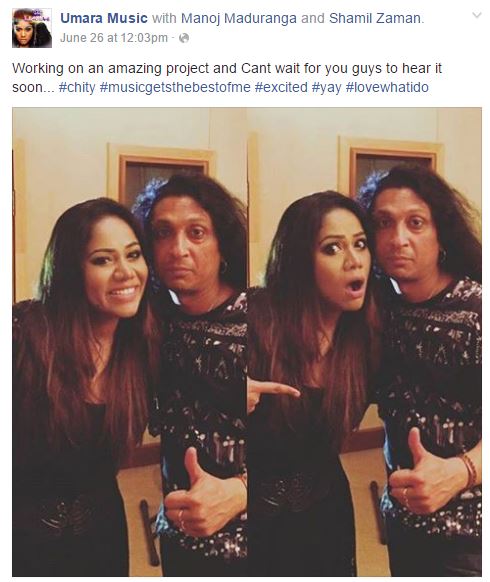 The grueling competition came to and end only a few minutes ago with Lanka's very own Stigmata owning the top spot! The competition which kicked off in July saw quite
Rajeev D has been slightly on the quiet side this year but he's back with this neat take of that seasonal classic 'Let It Snow'.