Its Week 4 For Katcha With No Ordinary Day
Looks like their single is showing no signs of being a constant number 1 on The YES Home Grown Top 15 and proof is here on the artwork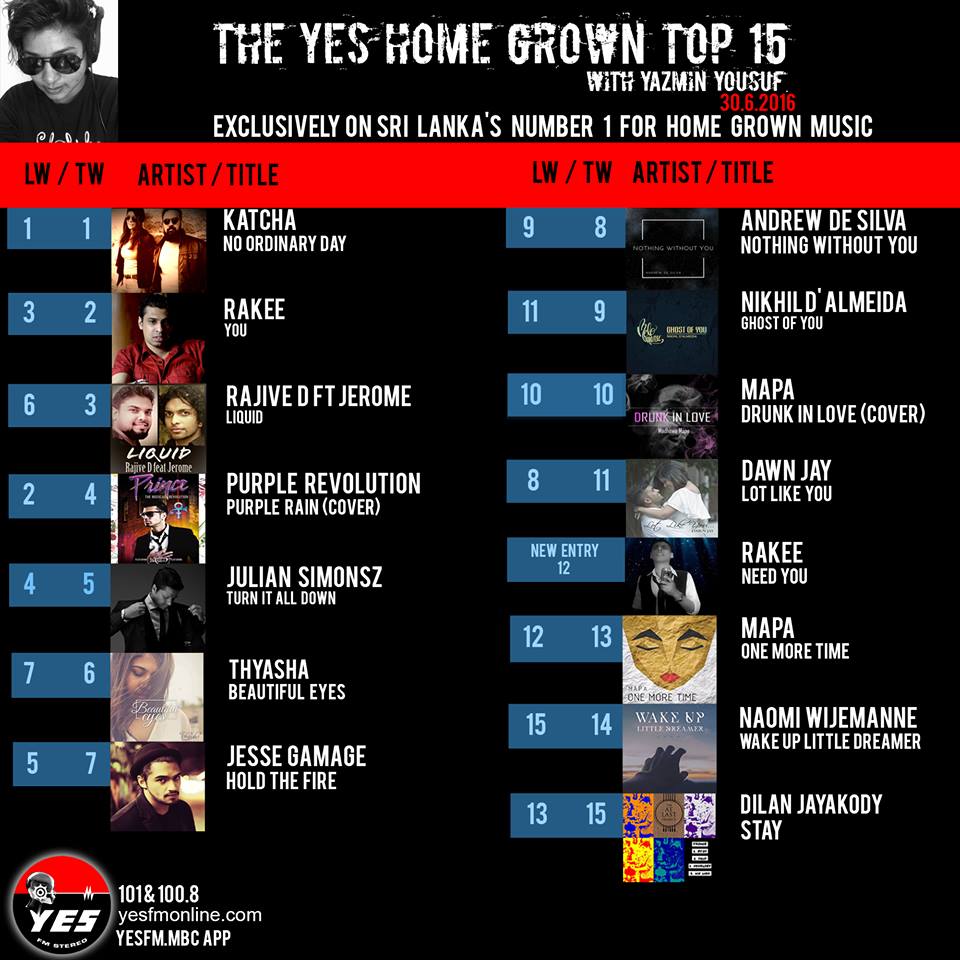 Not familiar with the single?
Here's the rest that went down on the show last night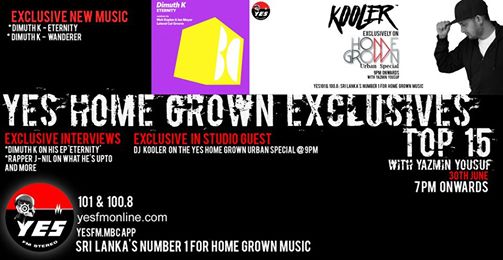 A tribute to Karunarathna Divulgane is this take of 'Rosa Thol Sibimi' by a vocalist & guitarist you might remember from a few years ago – Rolando Emmanuel.
on TNL Radio's Criminal Records Most Wanted and that's his second straight number 1 off the EP "Evenings In The Sun" .Our heartiest congratz!
Released a few days ago is this all new video / single from Costa featuring J Princce and we are lovin it! Edited by Thiruna & mastered by David Luchow