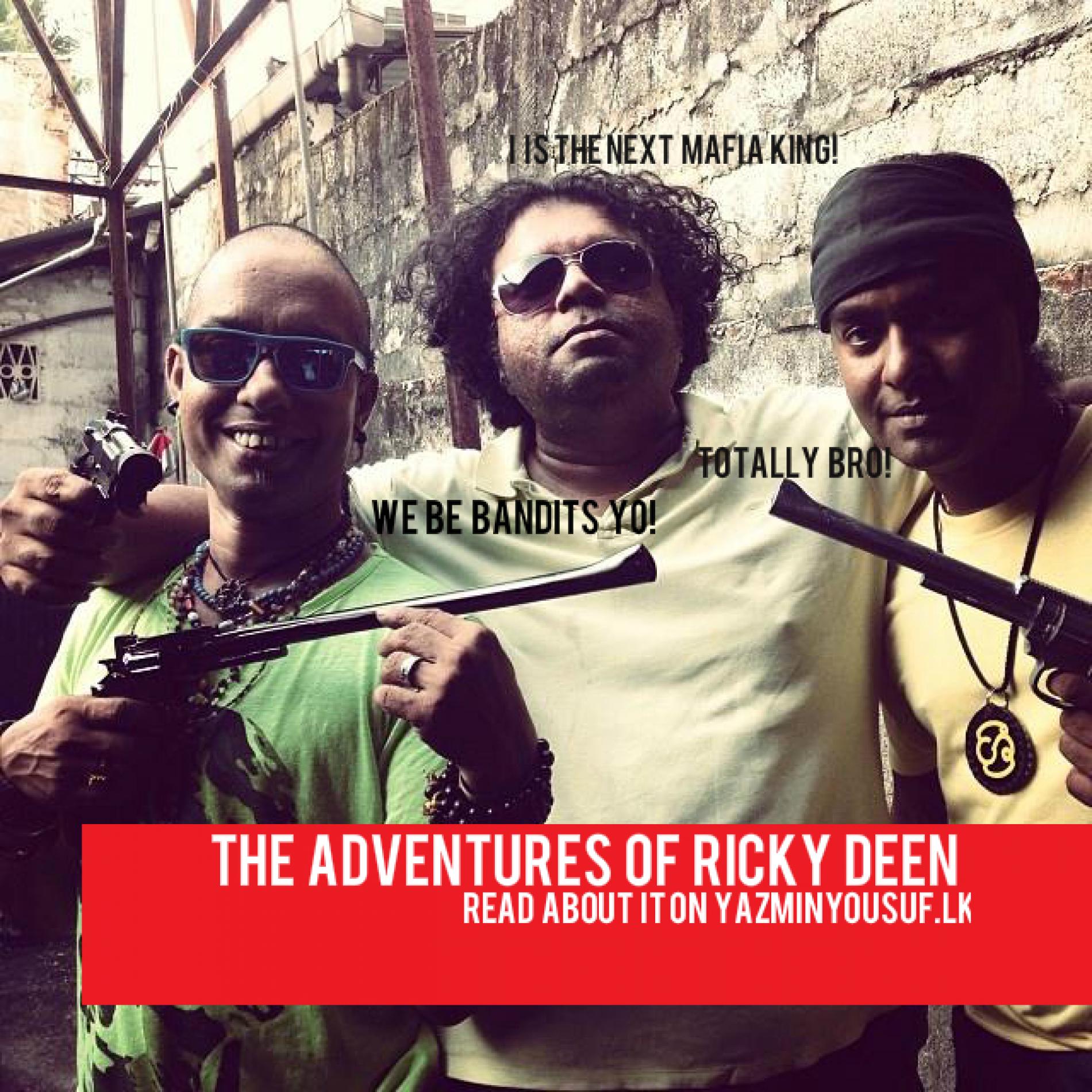 The Jayasri Twins & Buddhi De Mel In The Adventures Of Ricky Deen
by the film-man Boodee Keerthisena and is shot using an iphone (according to the description), this movie about the story of a failed actor is panning out to be an interesting watch on our radar of new 2014 things. At this moment in time we're not sure what the roles of Buddhi and the twins are but it sure does look interesting!
https://www.facebook.com/pages/Adventures-of-Ricky-Deen/140679882784563
here's one of them teasers
Released thru SGM tunes comes this all new single by singer Dimanka Wellalage titled 'Nalola'. Click here to check out the video
It's been no secret that one of Lanka's very own Drumstep, Dubstep & Drum n Bass Producer iClown has been working tight with drummer Chathuranga Pitigala (ex Stigmata/Neurocracy) on this
'Deserve The Best' by Prince Leone finally has its own music video! Originally released last decade, this single was a radio hit in its own right.