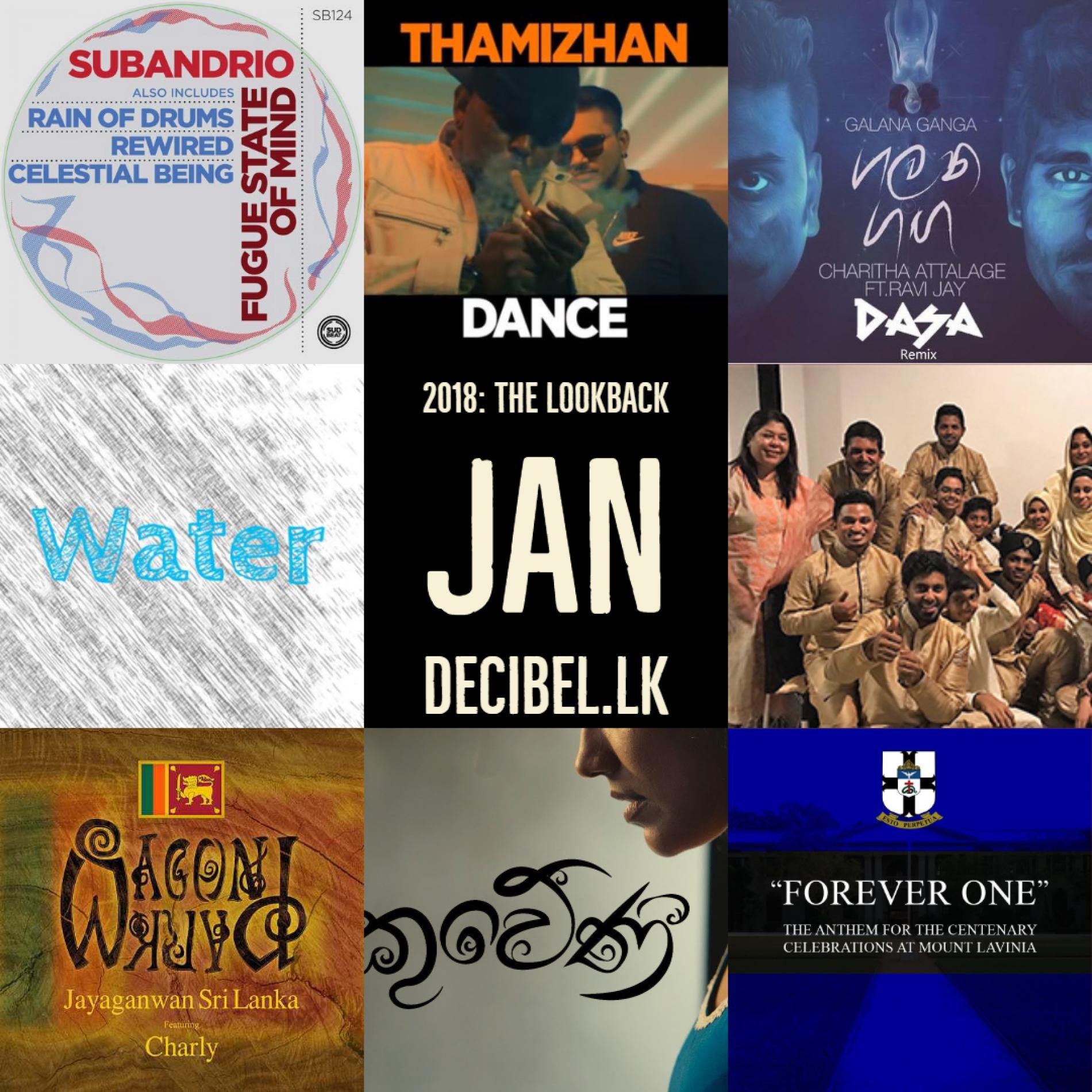 The Highlights Of 2018 – January
2018 has been an amazing year for Sri Lanka's evolving music scene and here are a few highlights from January. Note that there were several indie releases and events that are not mentioned, for a full listing check out the archive section of the site.
Dj & Producer Subandrio becomes the first Lankan to have a release on the world famous Sud Beats with 'Fugue State Of Mind'
Ridma Weeraardena's audio hit 'Kuweni' (ft Dinupa Kodagoda) saw its music video release and even went onto hitting number 1 on YouTubeLk's trending list.
Aswatuna announces a special performance at Yale (Yale International Choir Festival) and a string of concerts during 2018.
Tenny & Suresh work on a very special anthem for St.Thomas College
Wagon Park release 'Jayaganwan' to mark their 10th year anniversary
Charithta Attalage Releases 'Galana Ganga', a collaba with Ravi Jay and the following week's see quite a few remixes of the single
Rapper Bone Killa makes a comeback on the 1st of January with his single that got it's radio release almost 6 months after it's internet release.
Singer & Songwriter Jayanga releases his debut album 'Water'. The first single off it 'Posideon' was a hit on the YES Home Grow Top 15!
So we've seen many sides to Big Harsha this past year and a half and from what we know, his debut album will have quite a few tracks dedicated to
The third installment sees Chase take on some not so aggressive hardstyle and this makes an excellent listen on a day red bull fails you, generous him also throws in
She is one of the few female artists from home who's a complete foodie and absolutely loves to cook in whenever she's not performing or recording, happy cake day to