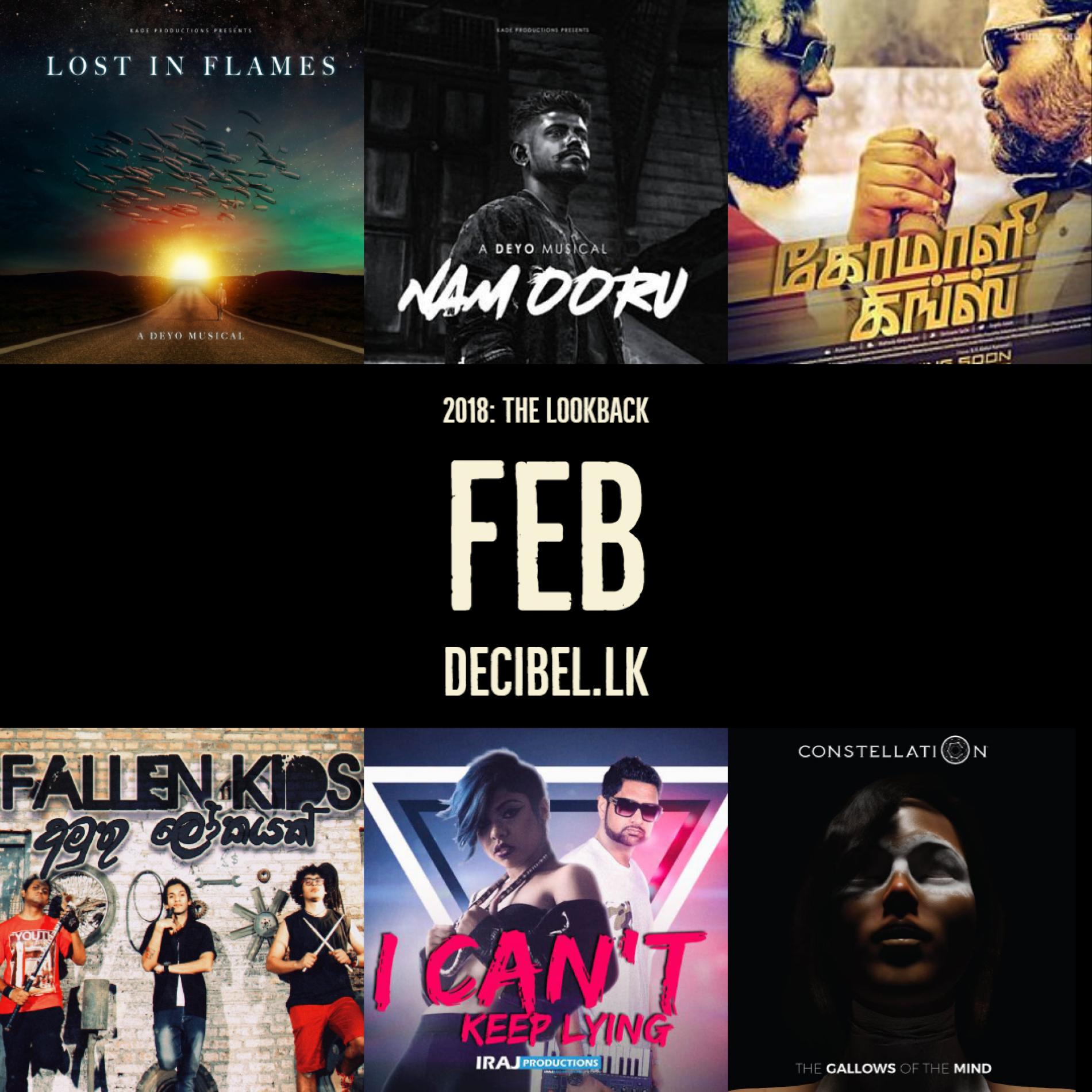 The Highlights Of 2018 – February
The second month of 2018 saw quite a bit go down – from the revival of Lakan Tamil cinema to the first Sinhala punk track being released. Here's a look back!
Note that there were several indie releases and events that are not mentioned, for a full listing check out the archive section of the site
A very special version of that Crossculture classic 'Namooru' (produced by Deyo) that was part of ADK's documentary 155 got dropped as a release on itunes.
Iraj drops his second electronica single after 2013's 'Celebration' that had Markia & Janani on vocals. 'I Can't Keep Lying' features Mickey (USA) on vocals and is also worked on by Asher Postman and was a number 1 on The YES Home Grown Top 15.
Komaali Kings ushers in the revival of Tamil cinema after nearly 4 decades in the island.
Constellation releases 'The Gallows Of The Mind' : The first single off their much anticipated debut album that is yet to be released.
Deyo's debut fusion album is out : Lost In Flames
The Fallen Kids: The only punk rock band this decade releases the island's first Sinhala Punk Rock Single 'Amuthu Lokayak'
Exceptional Uplifting Trance is what Avenger is known for and this is an effort that is worth the have. Its the classic sorta stuff that makes you think its Armin's
we are impressed at the amount of plays this preview has gotten during the last 24 hours. It is one of the few different sounding efforts you'd hear from this
Released a few days ago comes this all new composition by Rithmal. Uplifting, packed with a lot of that 'get up and run' energy and just an overall mood, this