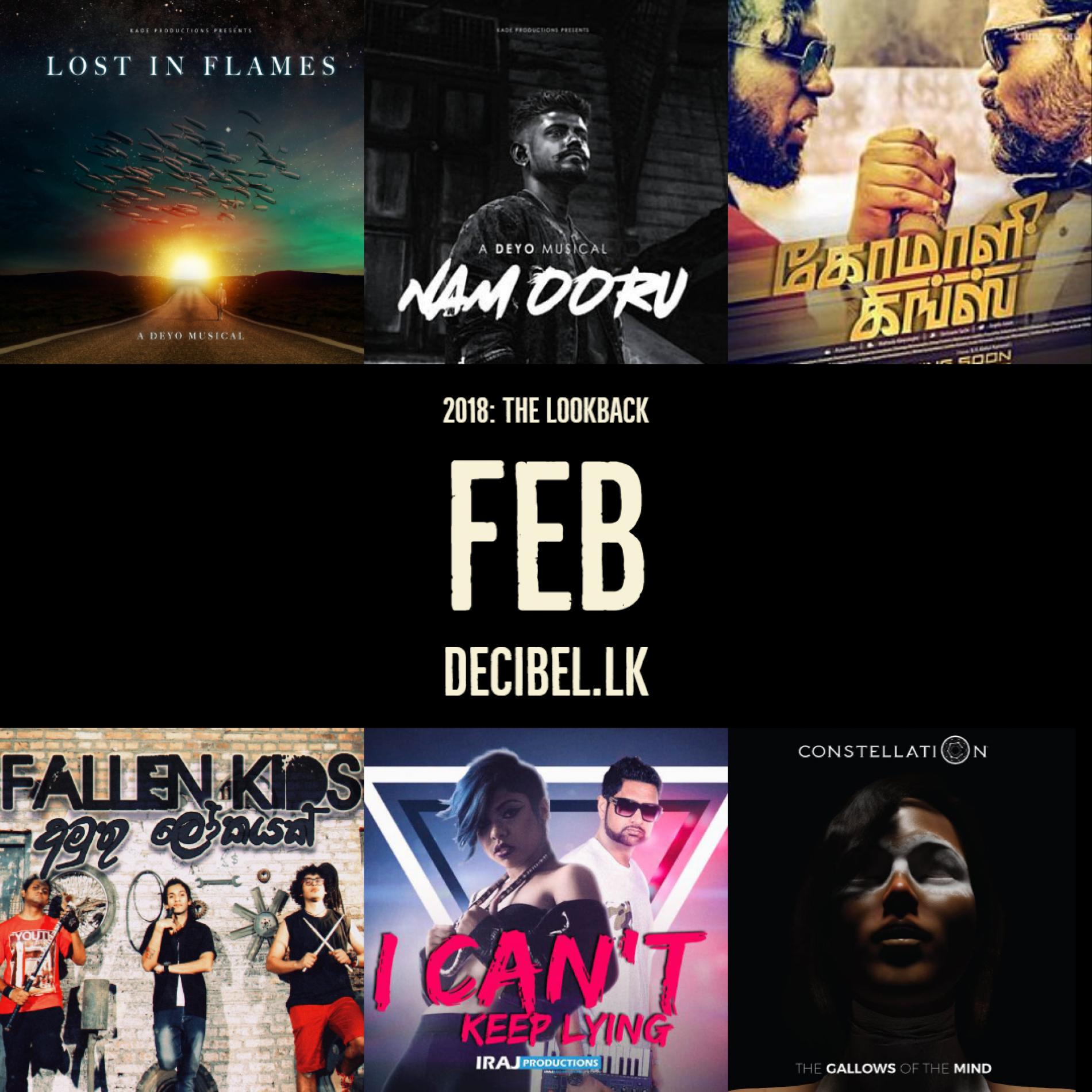 The Highlights Of 2018 – February
The second month of 2018 saw quite a bit go down – from the revival of Lakan Tamil cinema to the first Sinhala punk track being released. Here's a look back!
Note that there were several indie releases and events that are not mentioned, for a full listing check out the archive section of the site
A very special version of that Crossculture classic 'Namooru' (produced by Deyo) that was part of ADK's documentary 155 got dropped as a release on itunes.
Iraj drops his second electronica single after 2013's 'Celebration' that had Markia & Janani on vocals. 'I Can't Keep Lying' features Mickey (USA) on vocals and is also worked on by Asher Postman and was a number 1 on The YES Home Grown Top 15.
Komaali Kings ushers in the revival of Tamil cinema after nearly 4 decades in the island.
Constellation releases 'The Gallows Of The Mind' : The first single off their much anticipated debut album that is yet to be released.
Deyo's debut fusion album is out : Lost In Flames
The Fallen Kids: The only punk rock band this decade releases the island's first Sinhala Punk Rock Single 'Amuthu Lokayak'
The Curious Case Of Bass is a one man project from Colombo who recently had his radio debut with his single 'Aylo' on the YES Home Grown Top 15. Here's
you've got a little time and all he's aiming for is simple 100 figure, on our list of V-Day Gift Suggestions..this ones on our top 3!
the self proclaimed "first twins" from the home music scene were busy working with Sheaam Deen on re-doing their first single "Your Heart Is In My Hand" not too long