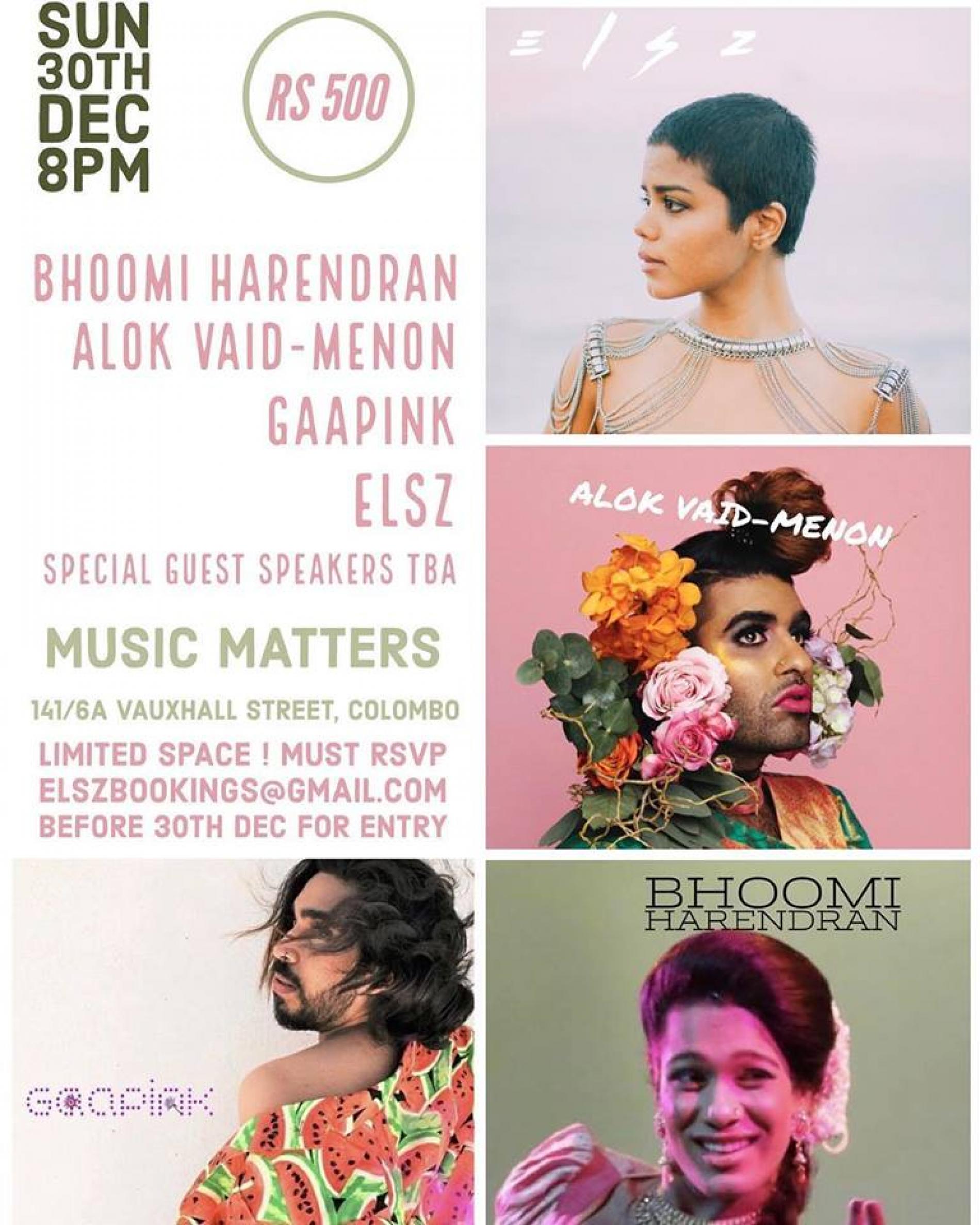 ELSZ Announces A Show In CMB
She's back in the island after quite a while and she's organizing a special show this Sunday. The show also features GaaPink, Bhoomi and Alok Vaid Menon.
Get emailing for your entry!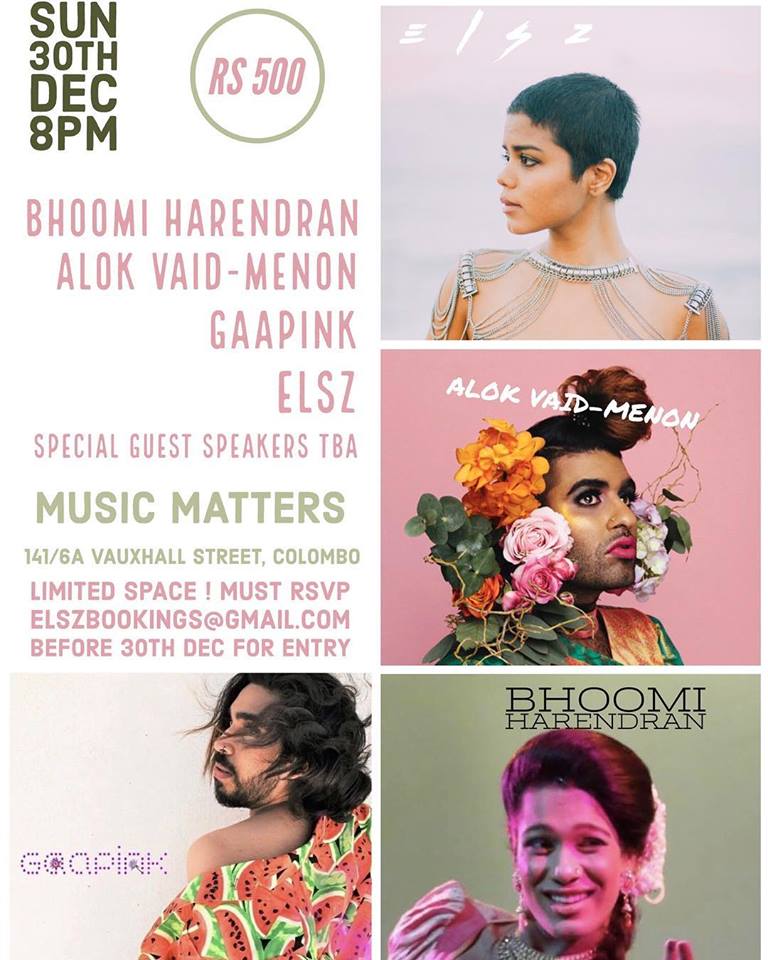 here's two fresh names from the home music scene with a what we could call a neat cover..the intensity & feels run too darn high on this one.
And its finally out! What do you think of it?
Ray Arnon is known for a few things..being a solo act,  the lead vocalist for The Chimp Trip, the owner of a number one hit (shared with Nisho Fernando) 'Magazines'