That Ranura & Shehan Mashup!
Ever since this track got uploaded on YouTube, its been making its rounds on interwebs and in a big way. We found out what the fuss was about and had to get that one to one with singer Ranura Perera.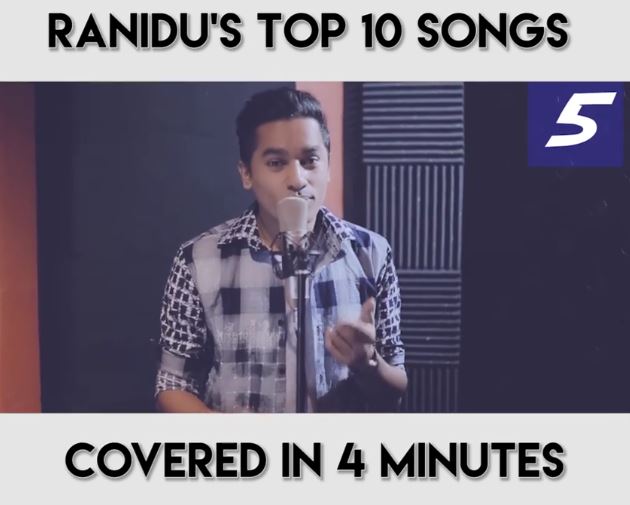 DecibelLk:  About this mashup and why?
Ranura: 2016 was the year that I decided that music is what I wanted to do and wanted to be known as a good vocalist, so I started doing covers. Some Spanish and Sinhala covers since Dec 2015.
DecibelLk: Putting this together, how did it come about and who's idea was this?
Ranura: This mashup was my idea. Largely made possible due to Shehan's talent. I thought this was the best way to reach out to people that like good music.
DecibelLk: This is your second time at mashups..why not go solo? And why'd you pair up with Shehan?
Ranura: I am a singer with very little friends who can guide me in the field. So collaborating and thriving to do the best was the only way to be noticed. I appreciate talent and Shehan is one of the best voices I have ever heard and I'm lucky he agreed to collaborate.
DecibelLk: What's the feedback been like?
Ranura : I just released the cover and somehow Sanuka shared it within a few minutes. The producer, Azi Sheriff really loved it and so did everyone I know.
DecibelLk: What's next ?
Ranura Perera: Keep doing covers.. Have to do another collaboration for Shehan's channel and possibly something for Pitbull fans.
DecibelLk: Would we see you perform this live sometime this year?
Ranura: Performing in front of an audience is where I'm heading. Still don't know when that would happen but working harder each day to make it a reality.
This mashup is produced by Azi Sheriff & videography is by Kings Creative
Happy cake day to Lakshane Fonseka..he sure was one of the dudes from M.A.S.H (TNL Onstage 2013), Have the best year ahead man! team yazminyousuf.lk photo credits: Siyath Ranathunge (moments)
You would have seen him drop a few sick tunes @ an audio solo session or even seen some of his music pop up on your newsfeed, We think that
We think this is one of the few instances where an artist from Lanka gets Hindi right (cuz hey, let's face it..its not the easiest language to master) and boy,