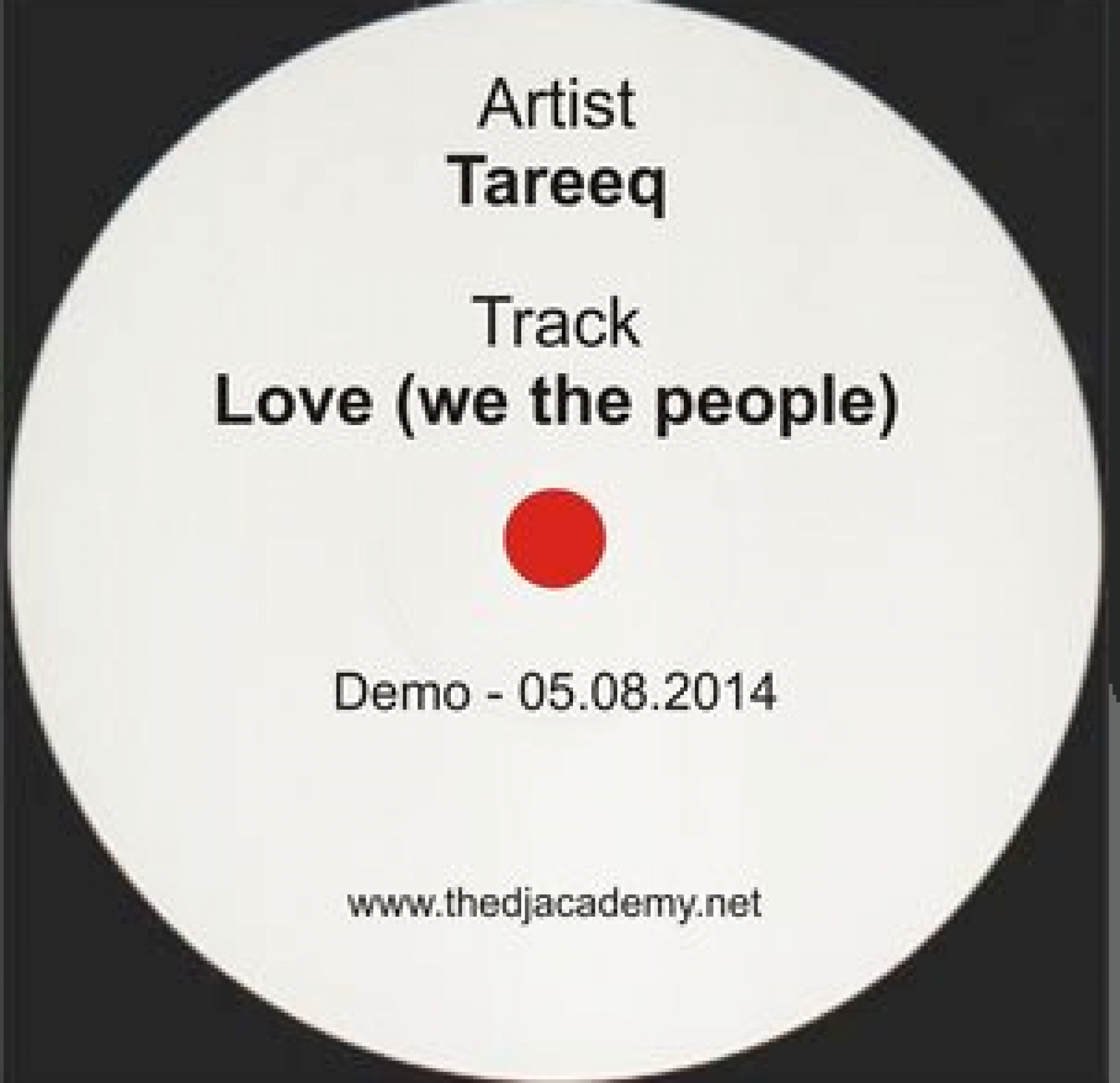 Tareeq: Love (We The People)
we are curious about this post by the great Tareeq Musafer..we've known him to be a dj, an educator and a businessman..this is new.Very, actually..more deets on this soon.
Speaking to Tareeq exclusively, here's what he had to say about his upcoming Ep…
Love (we the people) was in fact a project that started out as a Jazz Funk production which was to be dedicated to my wife to mark our first year wedding anniversary. However the arrangement eventually found its way in to the Debstep genre, which I hope my wife will enjoy!
As an Old School DJ who's heavily influenced by Funk, Hip Hop & Reggae music (and loves using old sequencers and samplers), I find it easier to grasp the musical arrangements of Dubstep, though Electronic music is not really my thing! Also, I'm a lover of the vinyl turntable and cutting up of beats & breaks, so Dubstep comes somewhat naturally to me.
The vocals at the start by Jaques was something I found on the internet which is the main vocal that has been coated with effects and cut up to a 2-step beat. Most of the Synth sounds and base line are samples I've picked up and layered over and over with effects…, I guess that's the fun part of production! The track ends with a vocal by Billy Dragon called "We the People" which is on soundcloud as a free download
There are 3 more tracks I'm working on as a part of this 4 Track EP, "Love". The second Track "Bang Bang" sound be out pretty soon along with a remix of "Love (we the people)".
We cant wait for this to drop!

There are remixes and then, there are works of sonic art. Here's a remix that's all kinds of awesome by producer, film maker & drummer Bo Sedkid you need to be
Costa's first video of the year is for his collaba with Puliya – 'Doopatha' and this one is off his popular album 'Paavi Paavi 2'.
Released on the 8th of July comes this powerful single by Dinesh Gamage. Titled 'Adare Aragalayai', this is some pretty good motivational stuff made for Aragalaya playlists everywhere.