Symeon ft LuLu Jones – Feel So Free (Channa De Silva Remix)
Deep house goodness never sounded this fresh!
Take our word for it, Channa De Silva nails this one right and it even made it on Beatport's top 10 for New Releases in December 2015.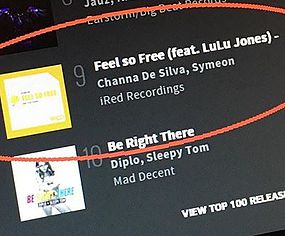 This is going to be another massive collaba with a huge lineup of names we all know from the rap/reggae circuits. Till the single drops, here's a teaser 
Yes, holy smokes a female fan from the Philippines did cover the track and we absolutely love the fact that she choose a home artist to cover…sure it maybe not
Ambroz & Dasa are back with another collaboration, this time around their very first Sinhala drop that features Dakum, Yashithi & Devin.