Streetlight Mist Releases "Last Goodbye"
And we think this is one of the best lyrics video from a home name. Released on Friday afternoon (11th July), the single picks up from where "Every time I Close My Eyes" ends and has carries almost the same mood and feel cept with a lot more emotional depth that comes in with the lyrics. There's something about this track that doesn't make feel the sadness until we've stopped listening to it and let the message sink in..its kinda like the same effect "Pumped Up Kicks" or "Pompeii" has had. (Different genres we know, we were only trying to make a point =).  We think this would be their next biggest. This is their final release before their long awaited Ep drops in December and we hear that they might be doin a few gigs in SL during that month =)
Just like any artists who love appreciation, Jonathan & Sean would like your feedback..hit em up with your say.
Support the single by purchasing it
Psssssttttt* And guess who had a few seconds of fame in their vid =D
thanks guys for this!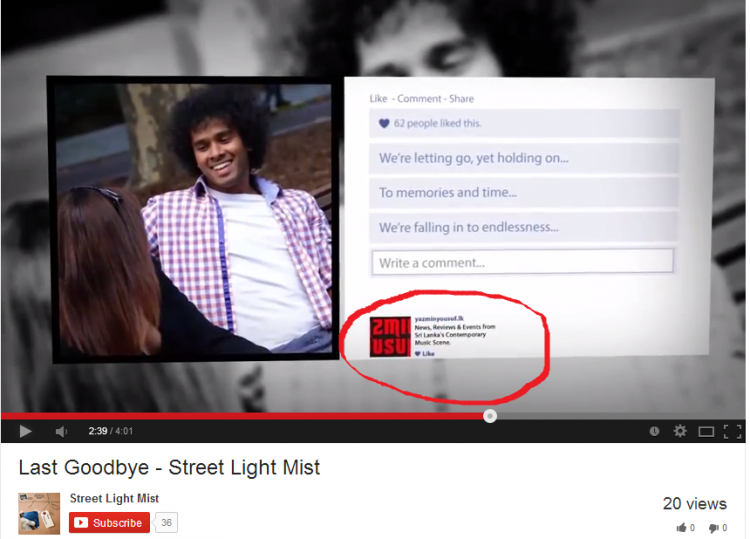 Cue Matic is a Dj & Producer from Sri Lanka and 2021 marks the year he dropped his debut production. A gem in its own right and 'Cattleya' is part
Its been a minute since Praneeth Chandrapawan aka Inspector Bass released new music and this is one of those pretty neat progressive efforts.
Harshadewa known for his 2018 hit 'Heena Maka' with Ravi Jay & Charitha Attalage, is back after quite a long break with yet another brilliantly executed single titled 'Ayasaye'. Packed