Stigmata : Axioma
The second single off one of the biggest albums of 2015 dropped last evening with never seen before footage from the band's 15th year anniversary gig / album launch that was filmed & covered live by Sindu Tv, in October this year.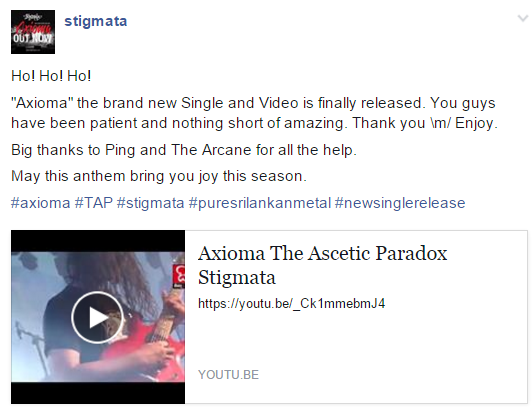 apparently this was a live mix recording which we think is really fantastic! i.e. "the stuff babies should be made to"..sorry but Marvin Gaye ain't cutting it as that kinda
what's he promised us this time? Deep house and lot's of it…we think that and nu disco are slowly emerging as popular genres in the island. till he releases the
This is a preview of his upcoming effort releasing thru Vectiva Recordings at a future date.