'Shine Like Gold' Stays At Number 1 For 4 Weeks
Naomi Wijemanne's third YES Home Grown Top 15 single 'Shine Like Gold' is at number 1 for a 4th week and this one features the band – The Freedom Project. 
Not familiar with the single, take a listen
Here's the countdown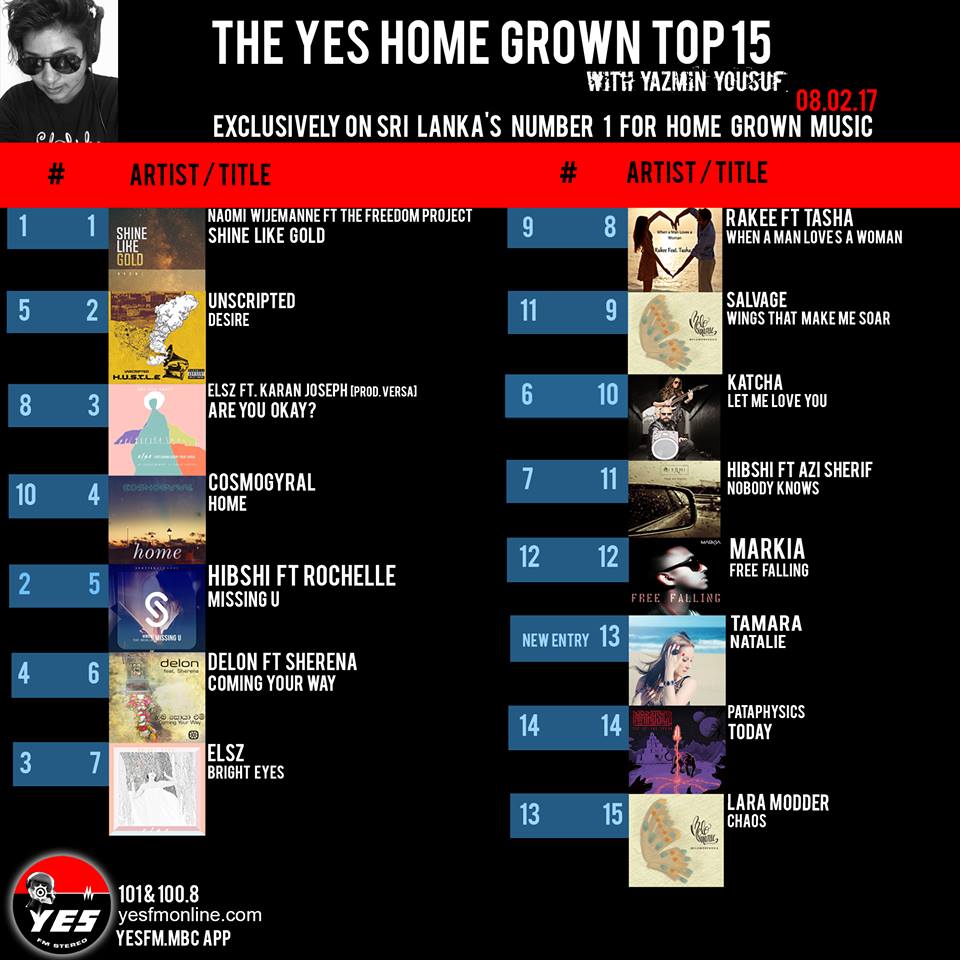 Lawra Lkcmb is here with an all new single produced by the only Coke Boi Beats! A member of Kaliyuga Wendar, Lawra Lkcmb goes solo on this drop that's pure
Here's another awesome release, a fitting tribute to those who were the victims of Easter Sunday by a fairly new name to the scene – The Friends In Harmony Orchestra.
We wish the bassist of Fallen Grace a very good one! support an independent photographer by recommending their work https://www.facebook.com/joel.p.isaac