Sheroon Roozy's Cover Of Maher Zain's Inshallah
this is rare, a lankan coming out with a cover of an Islamic song..now this is what the scene needs cuz hey, variety is never a bad thing right? keep it up is all we have to say to Sheroon Roozy!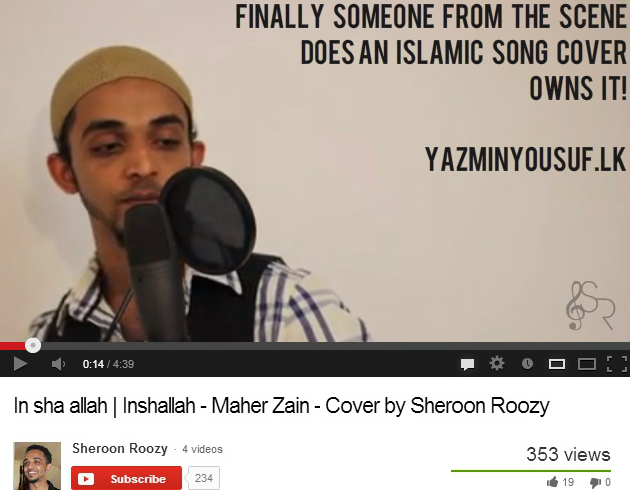 you might have caught this single being performed quite a few times at gigs and if you've always wanted more than just a single take, knock yourself out..thats what YouTube
Here's the first take of Little Drummer Boy for the year by 3 names from the home music scene  – Jerome aka Dilrukshan (TNL Onstage), Chamath & Thenuka.
Last year this single was one of the most played & demanded for on radio and today, you are in for a treat as the official video features a special club friendly