Sheroon Roozy's Cover Of Maher Zain's Inshallah
this is rare, a lankan coming out with a cover of an Islamic song..now this is what the scene needs cuz hey, variety is never a bad thing right? keep it up is all we have to say to Sheroon Roozy!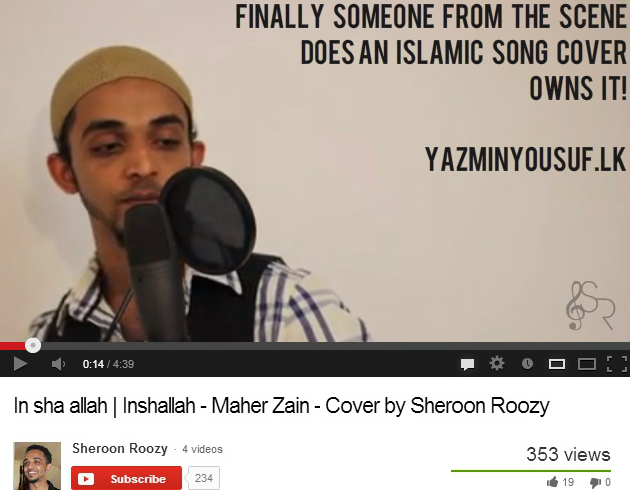 To Sean Sansoni (Vocalist / StreetLight Mist) Michael Angelo (Vocalist / Siblings Of Hatred), Roshan Peter (guitarist/Luke Peter) & Ravindu Wijesekera (Bassist/team AWN radio)  – have the best year in
Here's a take of a Milton Mallawarachchi track that is pretty different and fun to listen to! DOne by vocalist Ranil Mallawarachchi & reggae rapper, Ceylon Rasta.