Serpents Athirst – Ritual Vomitting (2014)
Finally, after a few months of silence from the Black Metal Scene this is some welcome news by a project that was formed in 2011.

updated*
Merch Alert
If you want it, click here to get in touch with the band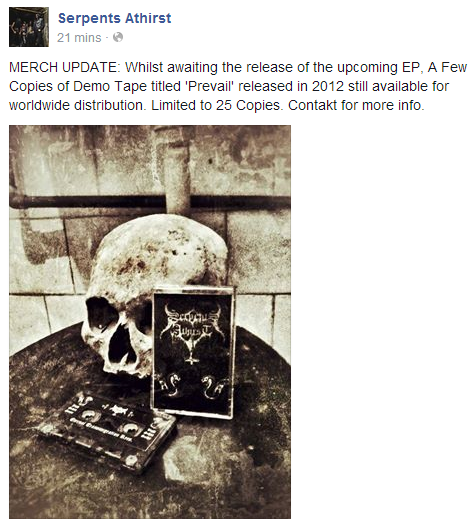 Taken off his hit album 'Patta' that's made history by being the first Sinhala Rap album to hit the iTunes album chart at number 1, here's his single 'Raamuwen Pita'.
Hibshi & Shenic aka The Middle Rich Kids scored their first number 1 with their debut collaborative effort – Lie on the YES Home Grown Top 15. The single features
Singer & songwriter, Lasith Fernando will see his debut video drop sometime next week but before that here's the official teaser for you.