Senani – Flirting Not Working
The title could be slightly misleading but we suppose that's wordplay for ya 😉 Outta jokes though, this single is really good! It's go everything that a pop song should own and doesn't own a boring moment. The video features Senani's mum who happens to be a popular actress…see if you can spot her.
Like the single? get it on itunes!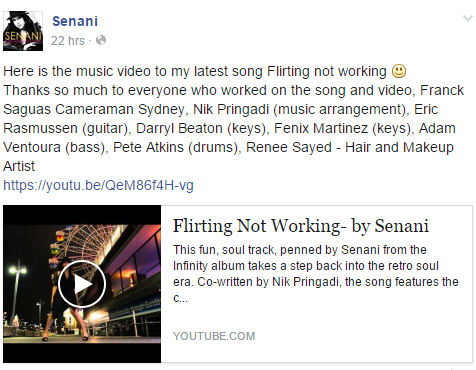 you might remember her from TNL Onstage & M.A.S.H, that was a few months back and now, shes finding her ground as a solo artist which we really think is
Rapper Kao$ was in the island a few months ago and was working hard on an all new video. Fast forward to today and here's that video which we think
we're gonna say the obvious….don't take our word for it, YOU need to listen to start nodding your head in agreement ..but…before that..Read.Below