Sachi Ediriweera To Talk About "LionBorn' At The Lanka Comic Con
Movie man Sachi Ediriweera will be talking about his  7-part comic miniseries (LionBorn) that re-imagines the Sinhabahu story, at the 2nd Lanka Comic Con which will held at the JDA Perera Gallery. Its a 2 day event but Sachi will be speaking on the first day. Details on the poster.
Lionborn is written and illustrated by Sachi Ediriweera & has color work done by Chris Lissman.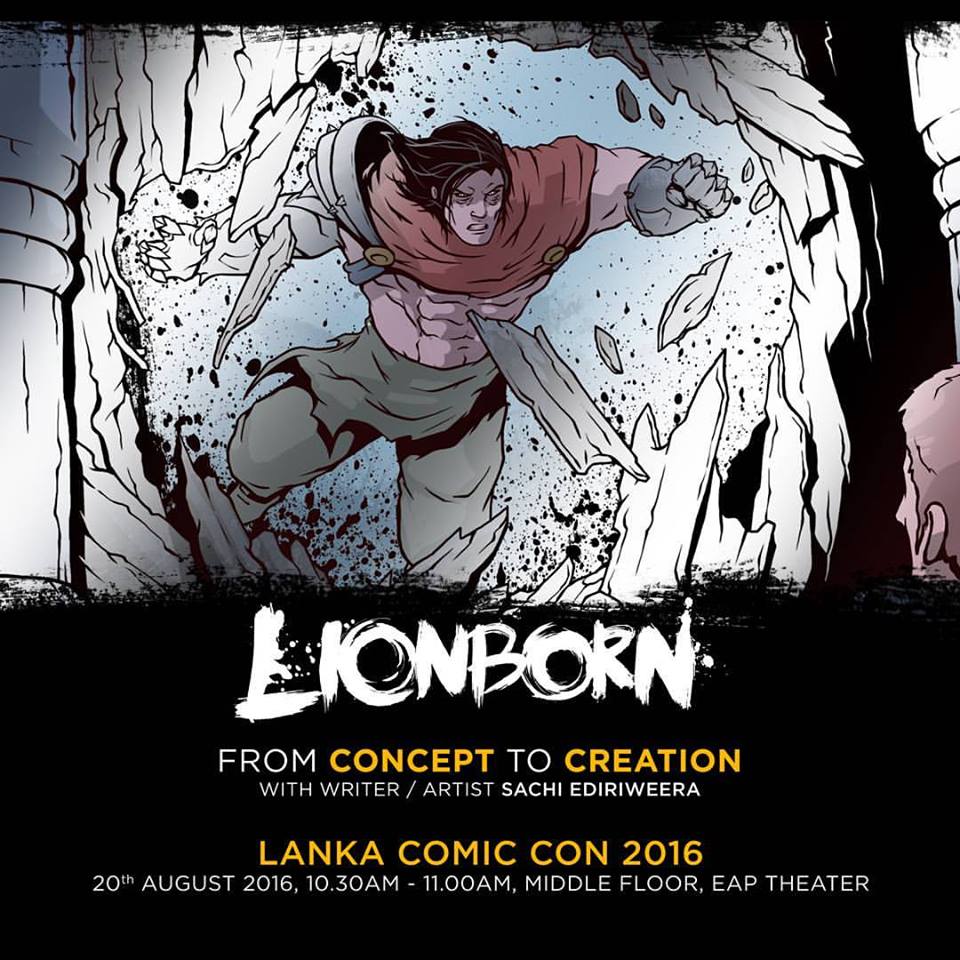 In case you want to know more about the 2 day event & its program line-up, Click here Lanka Comic Con Event Page
This much anticipated single / video dropped on Sunday and it sure has been garnering quite a bit of buzz. The single is a collaboration between Drill Team's Minol Witharana
Here's a pretty neat mashup of a few hindi & sinhala classics by Sahan Hasthi & Pavan Mallawarachchi.
this is quite a different take from the usual and makes a nice listen, see how you dig it