Ruwanga's Collaba With Joey Diggs Has Hit Number 1!
Ruwanga Samath aka the brains behind quite a few of Lanka's favorites like 'Sail Away' & 'Right There' with Vendela (OST #RealityHigh – a netflix movie) was back on the YES Home Grown Top 15 not too long ago and yesterday, hit number 1 with his collaba with 'Joey Diggs'.
Here's the countdown at a glance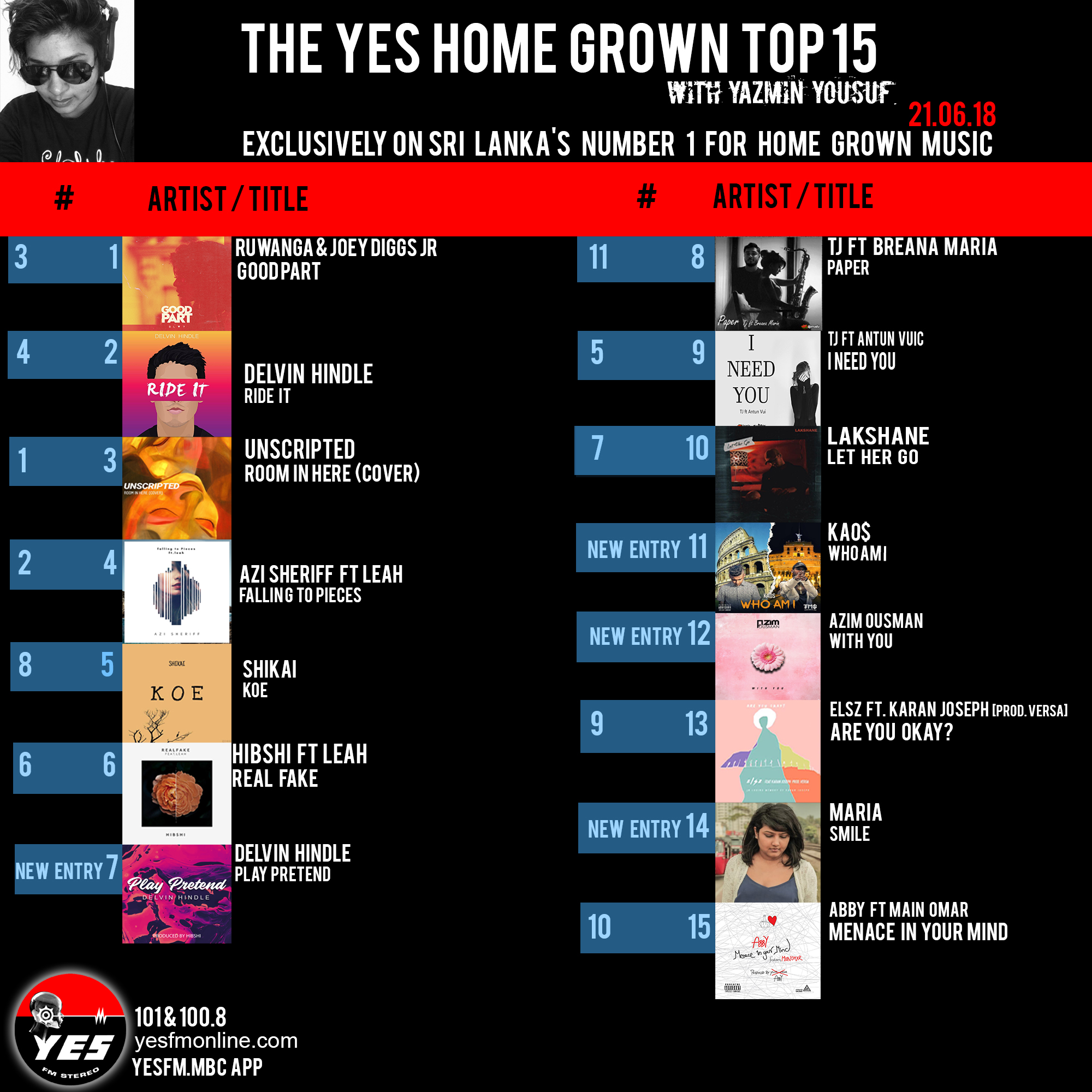 we sincerely hope event organizers will take this into consideration but most importantly DJ's supporting Shiyam for wanting to bring in some standard into the scene. we applaud you
Rajive De Silva is back with this pretty neat take of 'What A Wonderful World'.
Sajitha Anthony is here to stay and here's his incredible remake of the classic 'Tharu Dahasak', with a little help from Omeshka Diaz & a few friends.