Ruvin and Shezri: Doin Their Thang For Mens Health
we suppose someone had to do it and we're glad its them, owning their Mo's & raising funds for certain health projects.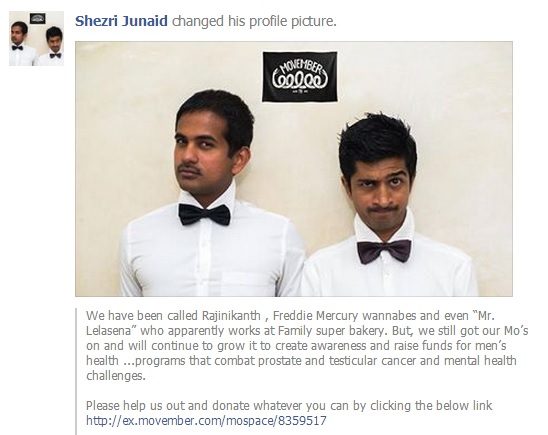 for details, go here: http://ex.movember.com/mospace/8359517
Released in May this year comes a brand new release by an all new Tamil vocalist from Sri Lanka. Titled 'My Azhage', this is Shahil YDS's debut studio single.
It's been a little more than a year since we've witnessed Down Town Pulse and there's a pretty good reason why. The team behind the event have been busy with
Heavy and right sonically comes this all new set of remixes of Mechanic and Jizzy's single 'Bounce That' by Dj Mass, Droidstep, Neulows, Amizio, RandonNoize and more.