Ruvin and Shezri: Doin Their Thang For Mens Health
we suppose someone had to do it and we're glad its them, owning their Mo's & raising funds for certain health projects.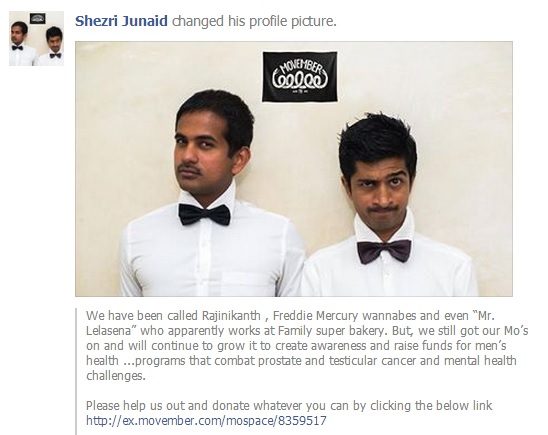 for details, go here: http://ex.movember.com/mospace/8359517
Sangeeth Peiris has been around for sometime, dropping takes and sometimes originals. His newest release is a cover of the Sinhala rock classic 'Chakithaya' by Nemisis.
Saasha Karunarathne aka Saasha K is known for her time on TV as the host of TV1's 'Roba Eve' and in the past has dropped interesting takes of singles on
There's a reason why this track is here… We feel that think that Minuka might be a producer worth watching out for and while this single may not be at its