'Rise Up' Is Number 1 Again!
And the team that is Sinclair, Ruwanga and Smooth Blaq are on that top spot for another week, making it week #2 after their return once more to number 1 on the YES Home Grown Top 15.
Here's the countdown at a glance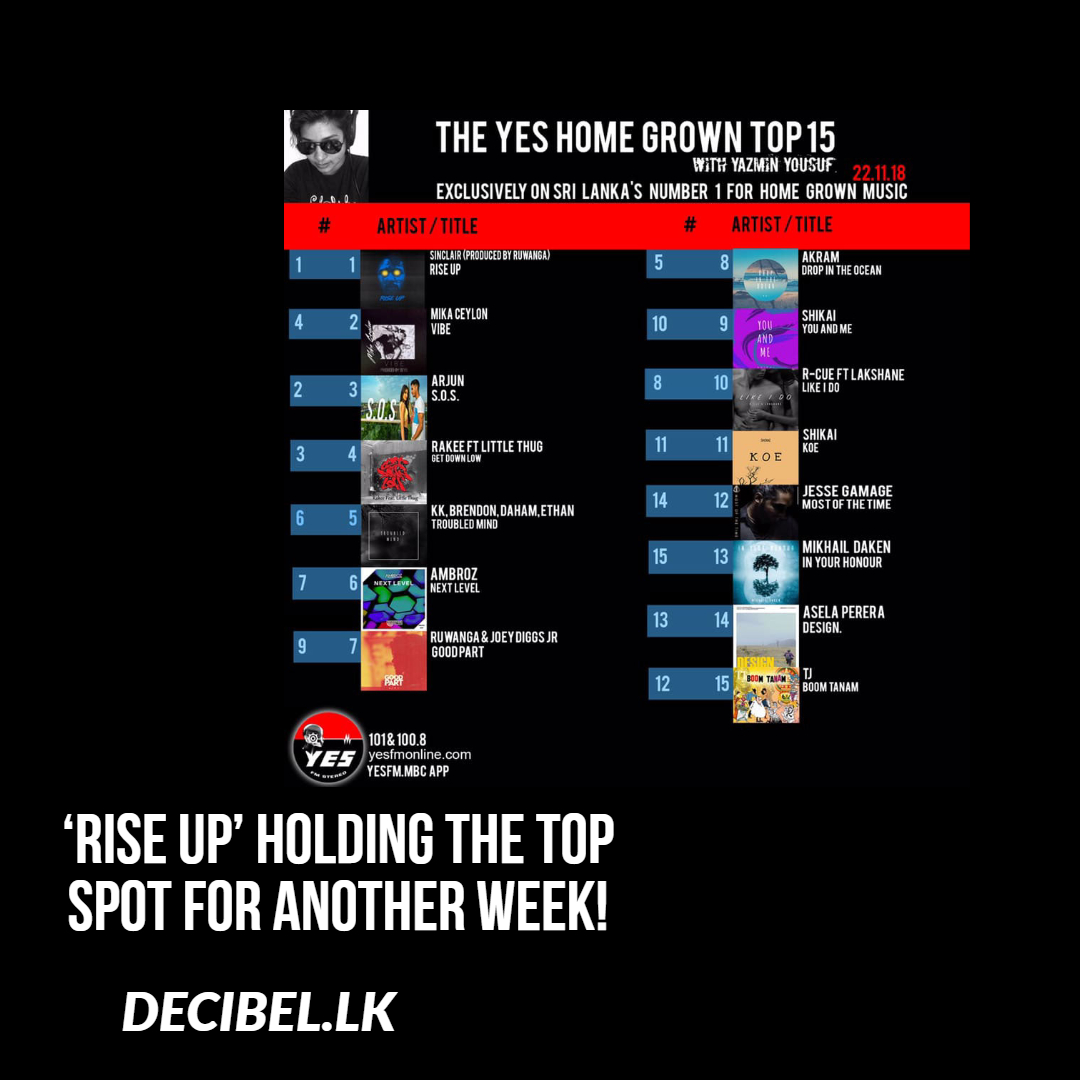 Ruvini is no stranger to the home music scene, once being a part of the all girl group 'Melodic Maidens', to a solo artist in her own right and the
This is a pretty cool video by the rapper& producer…Congratz to Shabana Yousef on winning!
'Most Of The Time', the first single off his newest Ep is out on spotify & itunes and isnt out anywhere else just yet. Jesse Gamage is known for his