'Rise Up' #1 Again!
The climb is real and 'Rise Up' is back at the top spot for a second time. Not familiar with the single, check out the killer video.
here's the countdown at a glance.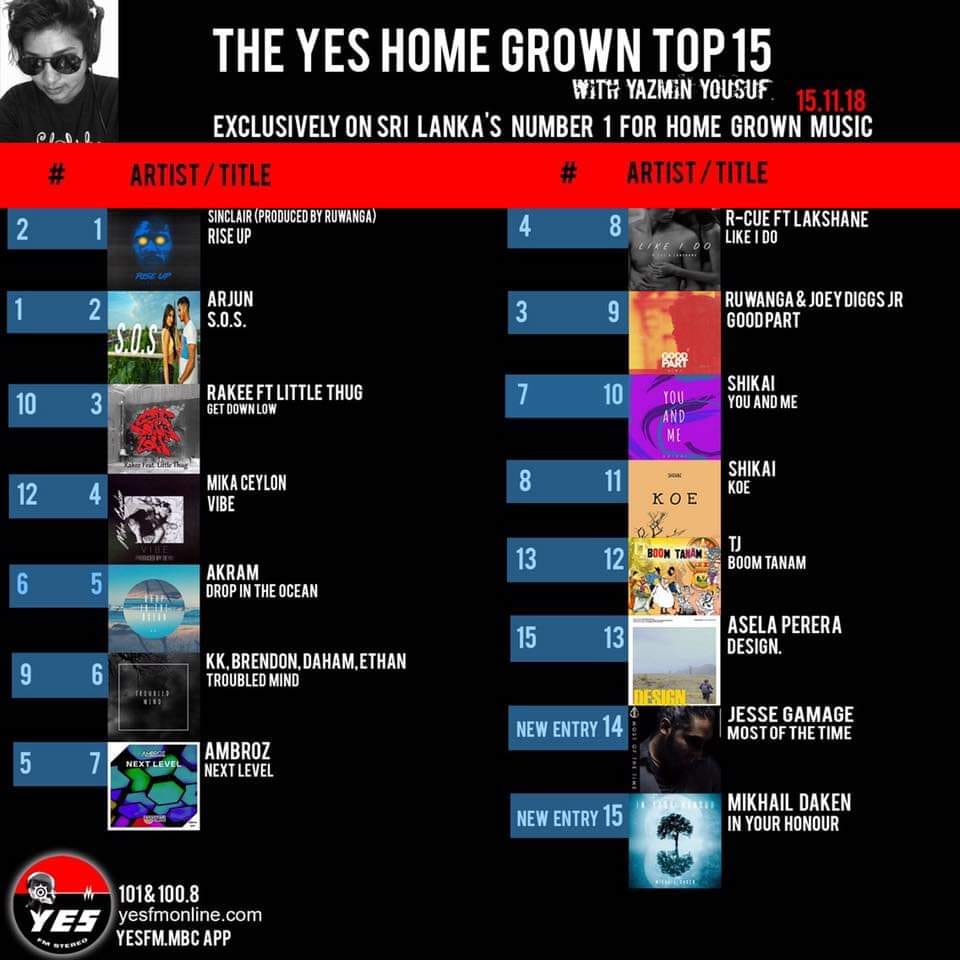 Looks like this one is gonna be another interesting collaba for the year and while no release date has been mentioned, we strongly recommend to stay subscribed. Here's the teaser.
Orry Jackson, Shavindrie Perera (worked with The Sherifs) & Kasun Pinto (Siblings Of Hatred) , have the best one ever you three!
Shanaka Gamage has been known in the scene for being a brilliant guitarist of sorts and here's a neat single with another friend from the scene, Prabudda Koralage.